"Fabulous music and dance in a magical setting."

–Lorraine Graves
August 12-19, 2023 // Plymouth, MA
Join our community Facebook group!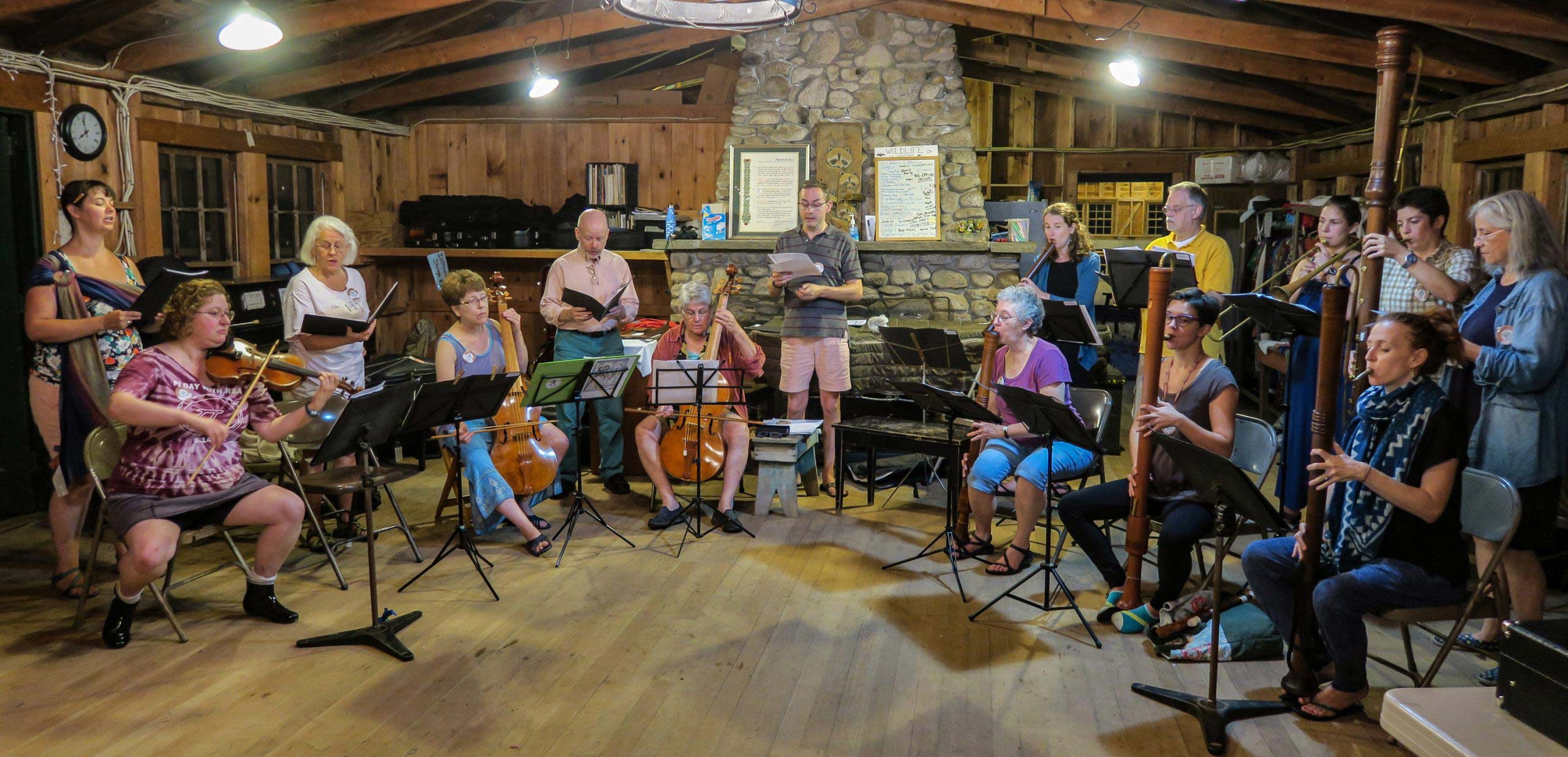 Program Description
Early Music Week offers joyful opportunities and challenges to players, singers and dancers of every level, from beginners to the highly experienced. As classes unfold through the week, we will explore and discover the innovation and creativity that lie behind some of the world's most vibrant and compelling renaissance, baroque, and medieval music, listening and playing with deeper understanding, as well as dancing together and enjoying all that the Pinewoods community has to offer.
Instrumentalists may focus intensively on their primary instruments, enjoying the opportunity to play or sing with others in mixed ensembles and find time to explore something completely new. Singers can delve into early music repertoire in small groups, sing in a chorus and/or collegium, and try an introductory instrumental class. Everyone is invited to enjoy English country dancing, with instruction during the day for all levels. This elegant, low-impact, fun and welcoming style of participatory dance is the highlight of every evening. Dances are led by expert callers with music played by an elegant live band. All are warmly encouraged to participate.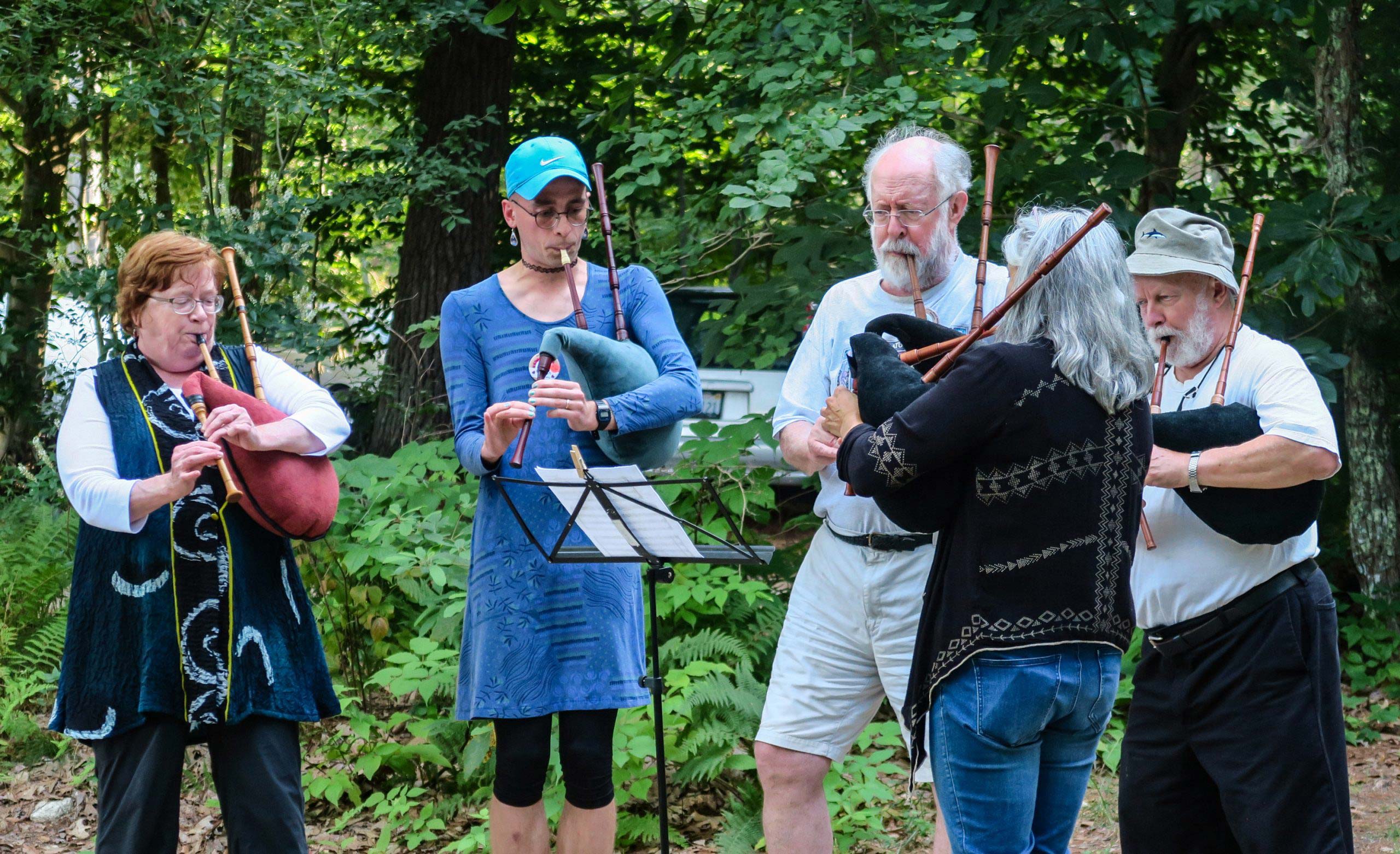 Experience this in-depth music and dance week surrounded by exceptional natural beauty, with time for relaxation — swimming, hiking, canoeing — and delicious home-cooked meals in the open-air dining hall. What better way to get inside music, and to bond with others of like mind, than to play, sing, dance, and learn together in this magical environment?
Registration and Fees
Previous Years