"It's a soul-nourishing reminder of the power of music and dance to connect people and bring joy."

–Ellen Saltonstall
July 15 – 22, 2023 // Plymouth, MA
Bring your whole family tree to these woods
Join our community Facebook group!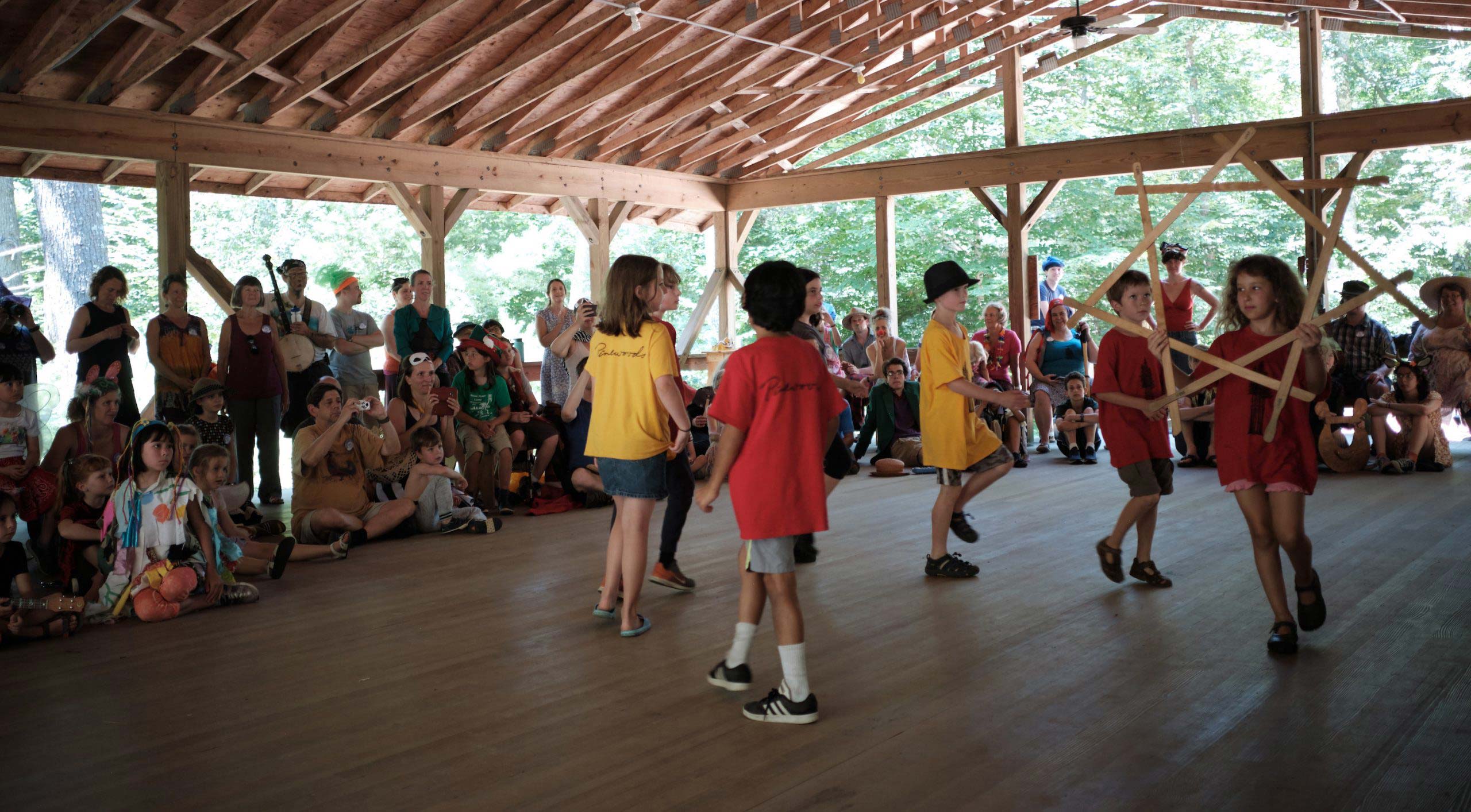 Program Description
Our family programs provide many opportunities to share traditional English and Anglo-American dance, music, and storytelling, as well as the beauty of the outdoors with children. This is a great way to spend time with your children, your grandchildren, your nieces and nephews, or other children dear to you. Each age grouping has a maximum number of spaces available. Adults without children are also welcome. We offer new material and many insights for teachers, librarians, and others working with children who wish to incorporate traditional music and dance material into their curriculum.
Along with contras, English country, and community dancing, there are classes in morris, sword dancing, and clog, as well as many opportunities for singing, storytelling, jam sessions, and musical processions. There will also be crafts and many surprises. Family Week never fails to fill us with a level of inspiration that sustains us through the year.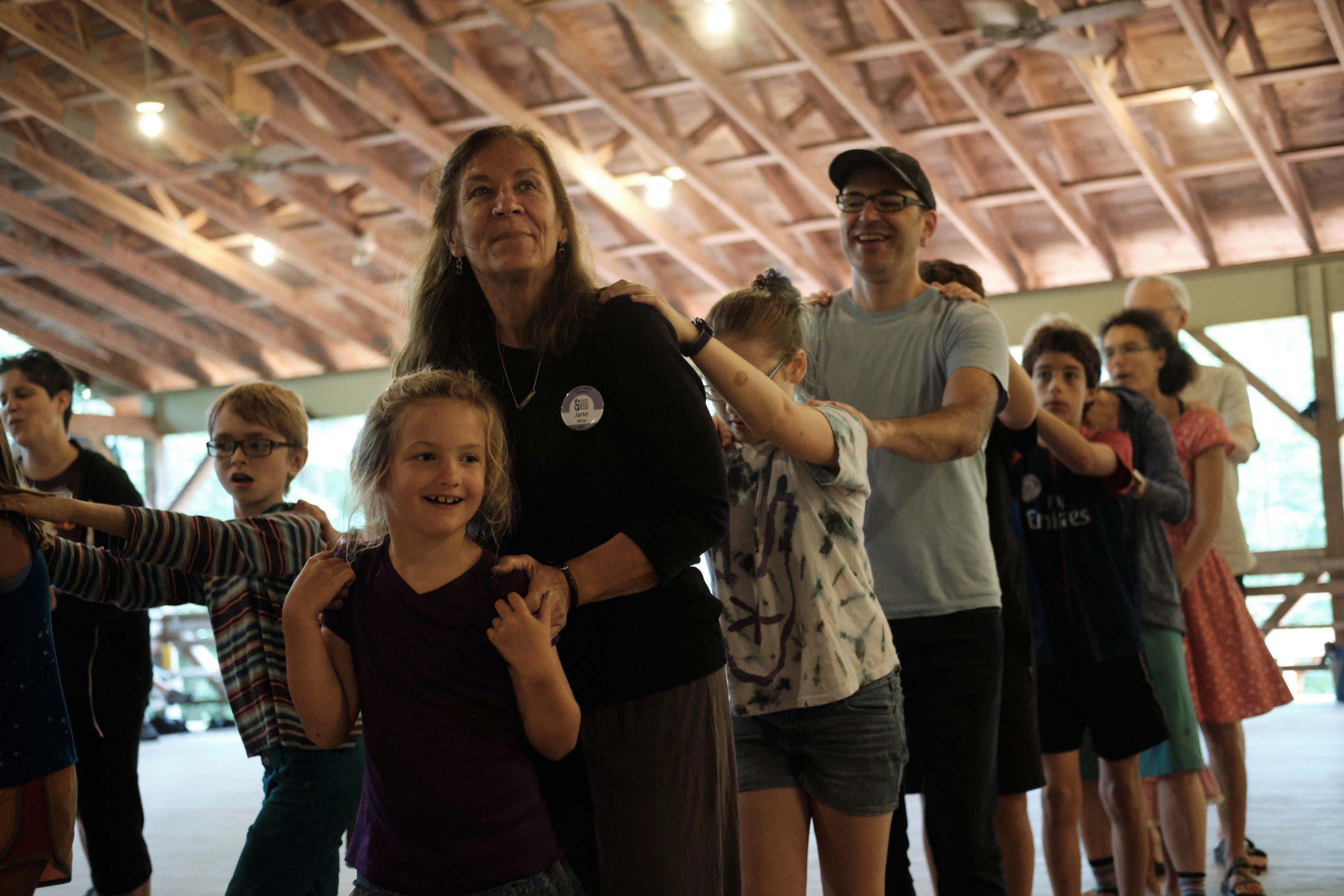 Registration and Fees
Previous Years