August 14 – 21 // Plymouth, MA
Renaissance and Baroque music for advanced musicians and singers
During Early Music Week at Pinewoods.
We are hoping to be able to have camps in person in 2021, but will be monitoring the COVID-19 situation and will adjust our plans as necessary. The health and safety of our community is our top priority. Where possible we are rehiring the staff we had planned for 2020, although there may be some changes. We don't know when registration will open, but you can check back here for updates. To receive updates about camps and online programs via email, sign up for our email list.
Program Description
Modeled on the late-16th-century Italian gatherings of a group of skilled peers working together to develop new ideas, this high-level intensive program/course is designed for advanced players and singers. We will focus on music from the High Renaissance and Early Baroque, culminating in a short concert at the end of the week. Only players and singers with advanced reading skills and solid technique will be accepted. Music will be selected based on the distribution of instrumentalists and singers accepted. We will work both as a full ensemble on larger works, and in smaller break-out sessions on vocal and instrumental chamber music. A limit of 15-18 participants will form three consorts: voices, viols and recorders (may double on flute or dulcian). Viol players and recorder players will have the use of matched Renaissance-style instruments for the week, provided by Early Music Week faculty members.
The members of the Accademia will work in three focused daily classes:
In the morning class, voices will work with Michael Barrett, viols with Lisa Terry, and recorders with Héloïse Degrugillier.
In the first afternoon class, all voices and instruments will work together, led by Sarah Mead and Michael Barrett, while Héloïse Degrugillier focuses on the recorder consort. A breakout room will provide flexibility to work separately for part of the time.
In the second afternoon class, staff will coach mixed instrumental groups large and small, with breakout rooms to provide for up to four ensembles. Michael Barrett will direct the Chorus, which will include Accademia singers.
The second morning period will be left free so that members of Accademia may enjoy the English country dance classes that help to make CDSS Early Music Week at Pinewoods unique among summer workshops. All are encouraged to dance every evening with the rest of the camp participants.
All classes with viols will be held in enclosed spaces to minimize the effects of the inevitable humidity of our pond-side setting.
Course Leaders
The Accademia program will be led by Sarah Mead, Lisa Terry, Héloïse Degrugillier, and Michael Barrett.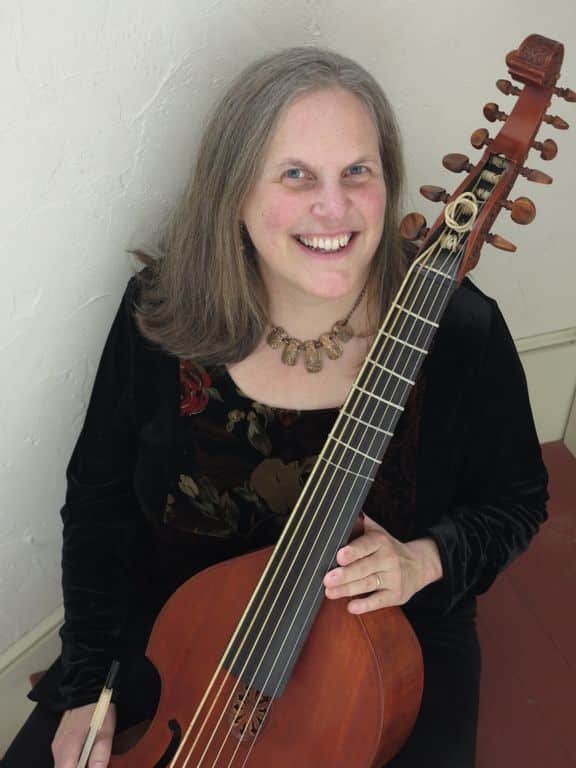 Sarah Mead teaches, performs, and proselytizes polyphony in the Boston area. She is a Professor of the Practice of Music at Brandeis University where she has directed vocal and historical instrument ensembles and taught music history since 1982; she currently chairs their interdepartmental program in Medieval and Renaissance Studies. In 2007 she received the Thomas Binkley Award from Early Music America for outstanding achievement in performance and scholarship by the director of a collegium musicum. She served as Music Director of the annual Conclave of the Viola da Gamba Society of America for seven years and oversaw their 50th anniversary celebration. Overseas she has performed and taught in Brazil, Japan, Australia, New Zealand and the UK, and is a sought-after lecturer and ensemble-coach in the US, where she is a founding member and music director of Nota Bene Viol Consort. Her editions and commentary on both recent and historical works for viols are published four times a year in the Newsletter of the VdGSA under the title "NewsMusic," and her original music for viol consort is published by PRB.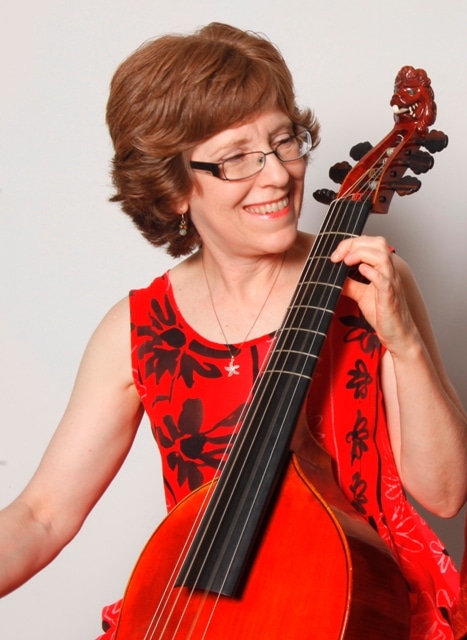 Lisa Terry (viola da gamba, violoncello) practices, performs and teaches viola da gamba and violoncello in New York City, where she is a member of Parthenia and the Dryden Ensemble (Princeton). Lisa is principal cellist and viol soloist with Tempesta di Mare, Philadelphia's baroque orchestra, and she serves the Viola da Gamba Society of America as President. Lisa teaches viola da gamba and cello privately in New York and at workshops around the country, with expertise in technique analysis and discovery; baroque viol solo repertoire; lyra viol; and ensemble coaching (especially 'how to work well as a chamber ensemble'). She was a founding member of ARTEK, and has performed with the New York Philharmonic, New York City Opera, Juilliard Opera Orchestra, Opera Lafayette, Orchestra of St. Luke's, Winter Park Bach Festival, Bethlehem Bach Festival, Concert Royal, New York Collegium, American Classical Orchestra, Four Nations Ensemble, Santa Fe Pro Musica and Chicago Opera Theatre.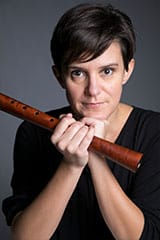 Héloïse Degrugillier (recorder) has worked extensively as both a recorder performer and teacher throughout Europe and the U.S. She has performed with leading period ensembles, including the Boston Early Music Festival Opera, Newport Baroque, Harmonious Blacksmith, the Dunya Ensemble and L'Academie. Recent performances include a concert at the Indianapolis Early Music festival that was praised by the Indianapolis Nuvo: "Recorder players Justin Godoy and Héloïse Degrugillier blended their dissimilar-looking instruments to near perfection." Héloïse also enjoys an active teaching career, working with the Boston Recorder Society, Recorder Guild of New York and others. She has recently completed her studies in the Alexander Technique and has a Masters in Music from the Utrecht Conservatory in the Netherlands. She studied recorder with Heiko ter Scheggett, Saskia Coolen and Pedro Memelsdorff.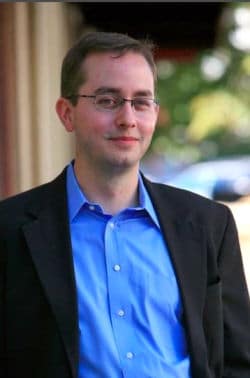 Michael Barrett is a Boston-based conductor, singer, multi-instrumentalist, and teacher. He has performed with many professional early-music ensembles, including Blue Heron, the Boston Camerata, the Huelgas Ensemble, Vox Luminis, the Handel and Haydn Society, Boston Baroque, Nederlandse Bachvereniging (Netherlands Bach Society), L'Académie, Seven Times Salt, Schola Cantorum of Boston, and Exsultemus. He can be heard on the harmonia mundi, Blue Heron, and Coro record labels. Michael has served as music director of Convivium Musicum since 2007. He also directs the Meridian Singers, a vocal ensemble based at MIT, and has served as guest director of Cantilena, a women's chorus in Arlington, and as a visiting lecturer in choral conducting at Bridgewater State University. Michael is currently an Assistant Professor at the Berklee College of Music, where he teaches conducting courses for undergraduates. He is also Lecturer in Music at Boston University, where he teaches seminars in Renaissance and Baroque choral repertoire for graduate choral conducting students. With his wife Anney he is co-owner of The Green Room, a multipurpose arts studio in Union Square, Somerville, where he maintains a private studio for lessons in voice and music theory. Michael earned an AB in music from Harvard University, an MM in choir conducting from Indiana University Jacobs School of Music, and a First Phase Diploma in Baroque and Classical singing from the Koninklijk Conservatorium (Royal Conservatory) in The Hague, The Netherlands. In 2015 he completed his DMA in choral conducting at Boston University.
Registration
Accademia is intended for players interested in working on their ensemble skills and fluent with voice or on all instruments in a family, and able to:
sight read all but the most virtuosic music
play most of the ensemble repertory at an appropriate tempo without getting lost
apply stylistic elements (articulations, bowings, ornaments, etc.) appropriately
some familiarity with historical notation, or the willingness to learn more about it
Participation in Accademia will be invitational. If you would like to be invited to apply, you may submit a letter of application to Steve Howe. Please include the name and contact information of a teacher who has worked with you recently. You may also submit a video or recording to support your application if you feel it would help us to assess your qualification for the program.
Once invited, please log into CDSS Commons to register for Early Music Week at Pinewoods. You can also visit our registration page for more information.
The fee for the program is $950.