July 31 – August 7 // Plymouth, MA
So you think you can count to five?
During English Dance Week at Pinewoods.
CDSS is moving forward with 6 COVID vaccine-required camp sessions for 2021. Each session will adhere to national, state, and local public health ordinances in effect at the time of the session. CDSS will continually monitor public health guidelines and keep registered campers informed of program adjustments as they are necessary.
Click here to read more about our decision process.
Course Description
Come learn "Take Five," an exciting and mind-bending dance by Judy Erickson and Orion Longsword. "Take Five" combines the figures and precision of traditional English longsword with the creativity and fluidity of jazz. The dance is aerobic and complex, and requires dancers to learn to think in 5/4 time. Participants will learn the dance, discuss the ways in which modern choreography informs living ritual dance traditions, and practice observing and giving constructive feedback to performance groups. Held concurrently with English Dance Week at Pinewoods, this course is for 9 to 18 people ready to run, jump, and bend for 3 hours a day.
Course Leader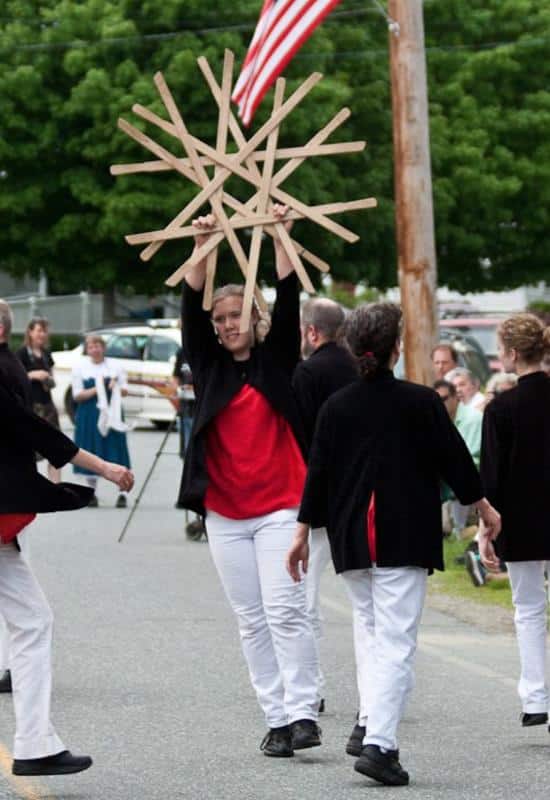 The Course is led by Gillian Stewart. Gillian has been teaching and performing sword dancing on both sides of the Atlantic since 2004. Hailing from the vigorous folk scene surrounding Boston, MA, she also indulges in morris, pub singing, percussive stepdance, and social dancing of many stripes. Her teaching has been described as "engaging, high energy, and accessible". She currently leads Orion Longsword and dances with Candyrapper VSOP and Muddy River Morris. In her copious free time she enjoys social singing, cooking for dance events, and recreational data analysis.
Registration
The course is geared toward people with some ritual dance experience who are ready to run, jump, and bend for 3 hours a day. It is limited to 18 people. If the course is oversubscribed on June 14, preference will be given to those who are not currently members of a longsword team. There can also be some preference to applicants supported by their local community. Strong indicators for CDSS are our Group Priority and Matching Scholarship processes, where a CDSS affiliate vouches for a participant and may offer some scholarship, asking CDSS to match that amount. This is a statement by people who know the individual, that the person is deserving of assistance and would benefit the local community by attending camp. That can count highly in this and in our scholarship considerations.
To register, please log into CDSS Commons, or visit our registration page for more information.
The fee for this course is $915. This week is full and has a short wait list.