"It will be, without a doubt, the most fun you've had in a long time."

–Helen Whitty
July 22 – 29, 2023 // Plymouth, MA
Dance, sing, play, repeat: party in the woods!
Join our community Facebook group!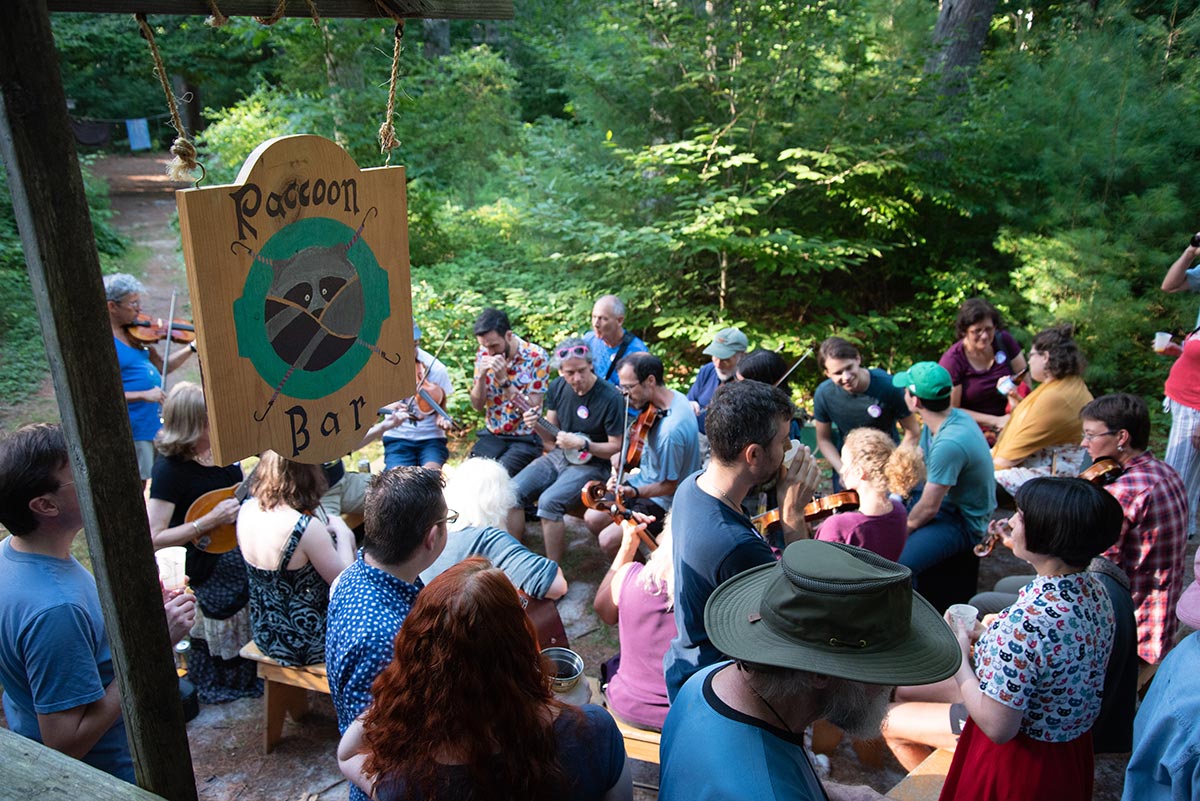 Program Description
American Dance & Music Week is vacation heaven for dancers and players alike as some of the finest callers and musicians gather to share their expertise. This week celebrates traditional folk dance, music, and song of North America, with a particular focus on contras and squares, rounded out by a musician's track and a mix of complementary folk activities. Experience a wide variety of learning opportunities, from workshops geared towards skill building and technique, to delightfully engaging workshops for more relaxed enjoyment. Top it all off with singing, laughing and socializing, and you have yourself a special summer camp experience, built around community and connection.
And finally, there's a great evening dance every night, along with informal social gatherings and parties. Folks come from all over the country, and we have a great time dancing and playing together. Join us!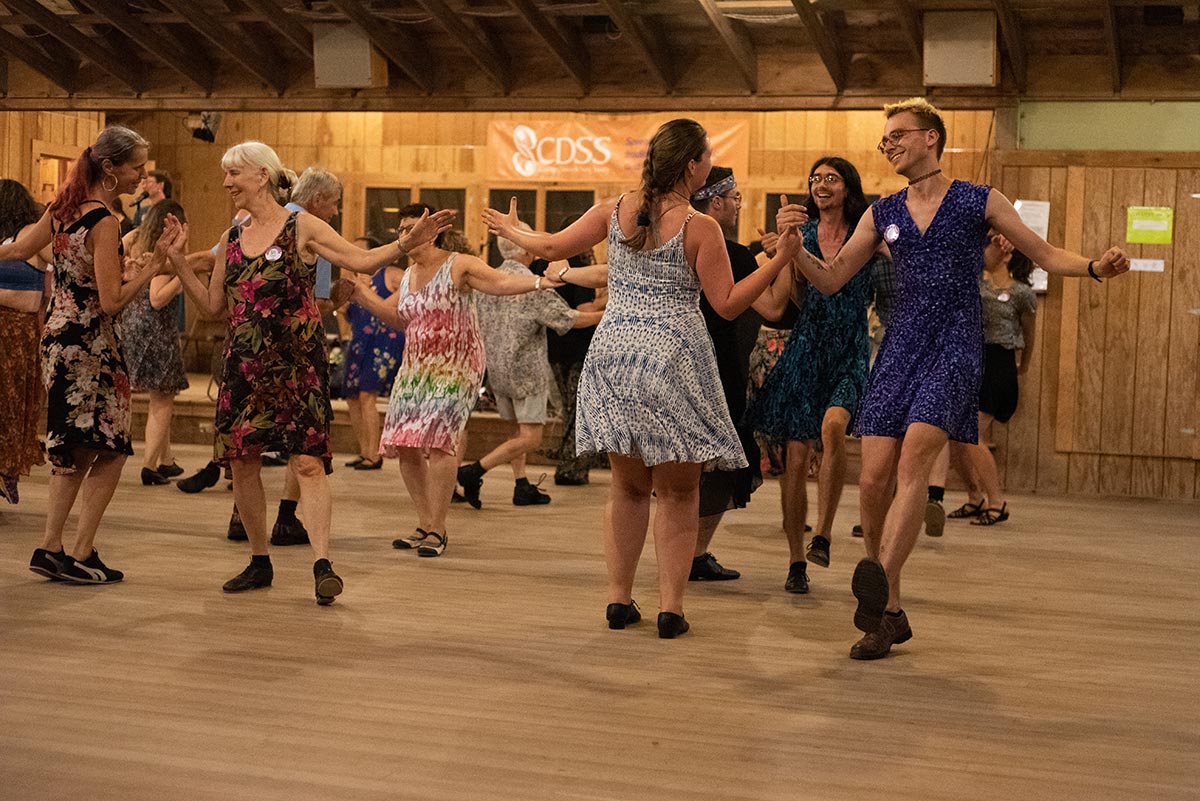 Registration and Fees
Previous Years