"A week of music and dance and song, of love and beauty―heavenly!"

–Cathy Arps
June 17-24, 2023 // Lexington, MI
Variety is the Spice of Camp
Join our community Facebook group!
Already registered? Click the button below to log into your Camp Registration Home page to review, update, and make payments.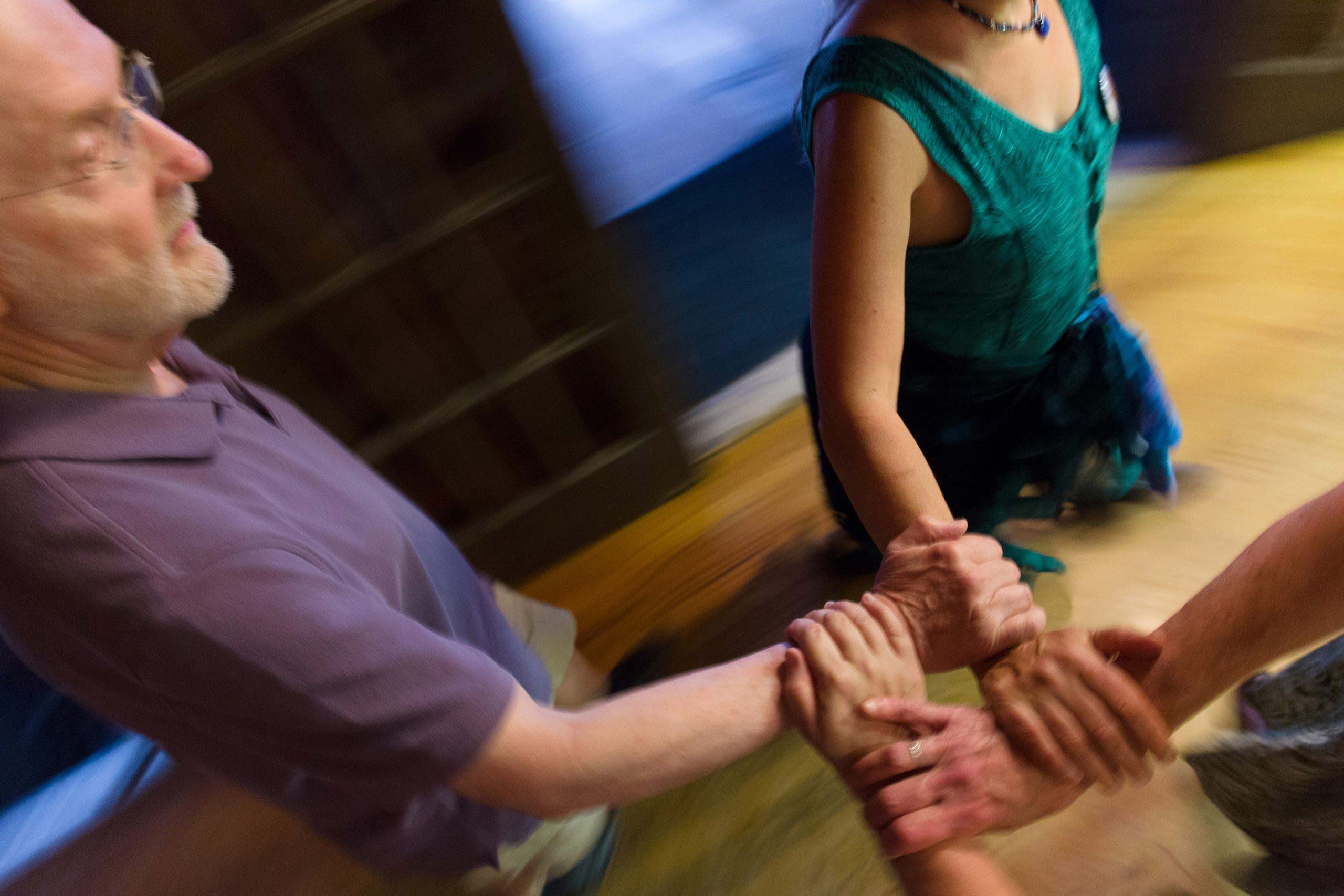 Program Description
Started in 2016, Dance Music & Spice at Camp Cavell is CDSS's Midwestern summer dance camp program. It includes select traditional folk music, dance, and song activities from Western Europe and encompasses a wide range of related activities. The intention is to serve those interested in said folk traditions, with the emphasis being on a strong English & contra dance program. Our theme for the week is "Joy is a world changing force".
Join us at Camp Cavell, on the shores of Lake Huron, for a week of dancing, music, singing, art, and outdoor activities led by world-class instructors. Hone your skills, learn new ones, or just revel in the opportunity to do things you love with like-minded people.
From quiet sunrise to late-night campfires, expect to be delighted. Come prepared to expand your horizons and to be amazed by the creativity and talent of staff and campers alike. We welcome newcomers, experts and everyone in between. Join us for an unforgettable week of friendship and joy.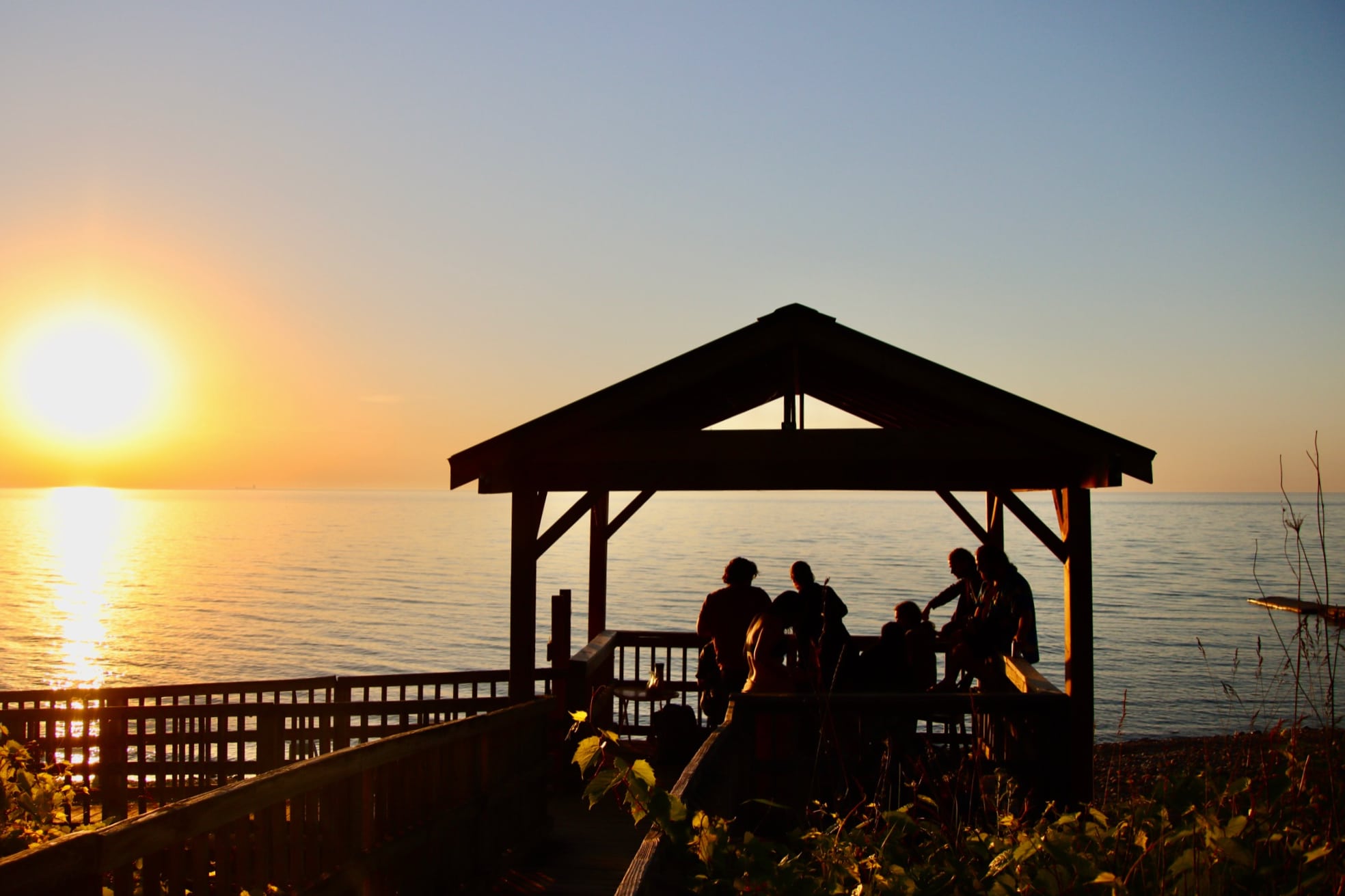 Extraordinary Staff, Fabulous Program
Our staff leads the way in expanding horizons. They dance, call, teach, play, sing, and have hidden talents. And they're fun to hang out with, too.
Melissa Running & River Abel will delight you with a lovely mix of contras, squares & English dances. Karen Axelrod, Audrey Knuth, Ben Schreiber, Mike Sokolovsky, Sarah Hadley Yakir, and Jacob Chen will conjure glorious melodies, rich harmonies and lively improvisations to send us into dance ecstasy. In addition to dancing to their music, you'll have opportunities during the day to join our staff in making music with a daily old-time jam. Annie Fain will teach banjo and flatfooting. Heidi will lead several camp-wide singing and song-leading classes. Jeremy Carter-Gordon will teach rapper dance and Balfolk, as well as lead our daily community gathering.
If you'd like to take a break from dance and music for a bit, or even spend your entire day doing other things, we have other offerings, indoors and out. This year's outdoor activities feature two class periods in the morning with staff from Camp Cavell (kayaking, tree climbing, etc.), as well as book-making with Annie Fain!
As if that's not enough, every day will feature an assortment of camper-led sessions. We don't know what these will be yet, because you haven't told us. What would you like to add to the mix?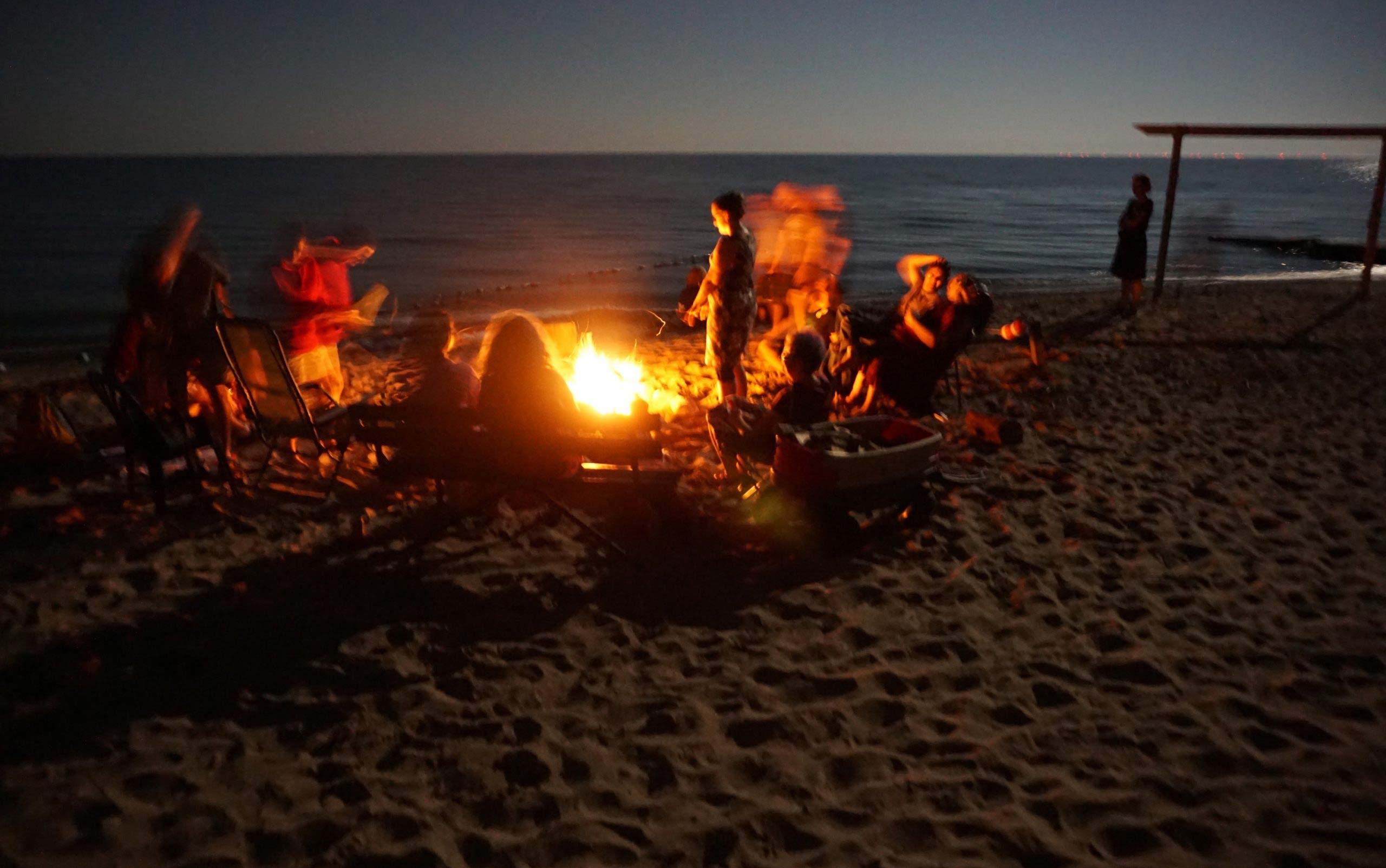 Dance Terminology
We will use gender-neutral terms in order to create a supportive space for all gender identities and role-preferences in our community. We hope this change empowers dancers to explore their role preferences, whether it's a stylistic choice, injury-related, or simply exploration. Throughout the week, we welcome questions, constructive feedback, and open-minded discussion about terminology. Having safe spaces to ask questions is important!
Gorgeous Setting
The sunrises and moonrises over Lake Huron have to be seen to be believed – and you can see them from the dance hall. Camp community is focused on the here and now – The rustic camp surroundings emphasize the opportunity to take a break from daily habits, intrusions and responsibilities, replacing those with direct person to person exchanges in real time. Cell phones and email are at least hidden if not abandoned, and energy is, instead, focused on being part of, and supporting, this community.
Join Us!
The staff is just the foundation of this camp; you're the ones who make it happen! The only prerequisite is a willingness to join in the fun in whatever way is most authentic for you. Camp is both a great place to renew friendships and to learn new skills. New folks are encouraged to jump right in— this inclusive community is excited to embrace you. See you on the shores of Lake Huron!
~Gaye & Rachel Fifer, Program Directors
Schedule & Class Descriptions
2023 Dance, Music & Spice Schedule
Period 1
Advanced ECD: Only Connect! – Melissa Running with Karen Axelrod and Audrey Knuth
Come explore ECD connections: to the form, to the music, to each other, to yourself. What allows you to connect best with all those elements, and what makes it truly yours? We'll do some familiar things, some less so, with a range of complexity that starts and ends a bit "more so" than the for-all class.
Bookarts: Make a Book a Day – Annie Fain Barralon
Come rest your feet awhile and make a collection of amazingly varied, mixed-media, small scale book structures that can be used as gifts, personalized journals, simple photo-albums or even songbooks. No previous experience needed and you don't have to come each day (we will do a different book each day!) $7 Materials Fee payable at first class.
Songleading for Beginners – Heidi Wilson
Want to dip your toes in the waters of community songleading? In this interactive class we will explore techniques for leading songs in a way that is welcoming, clear, and engaging. Participants will practice selecting songs appropriate to the community moment, teaching songs in bite-sized, call and response chunks, embodying the rhythm and the feel of the song, and cultivating an environment of possibility and belief in our collective singing ability!
Outdoor activities led by the Camp Cavell staff
Period 2
Rockin' and Rollin' Contra Warm-up – River Abel with Ben Schreiber and Mike Sokolovsky
We'll dance a variety of easy, fun, accessible contra dances for as many as will.
Discover Bal Folk! – Jeremy Carter-Gordon with Karen Axelrod
Enter into the exciting and entrancing world of French folk dances and be careful not to get addicted! A diverse set of dances that include couples turning dances, set dances, circle dances and more! You will learn dances like mazurka, hanter dro, bourée, rondo, schottishe, and more. To come and get a head start on what may be the next folk dance craze in the US bring dance shoes, and excitement, no french required!
Clawhammer Banjo from Scratch – Annie Fain Barralon
Have a banjo lying around that you've always wanted to learn to play? Get started from the beginning, from how to hold and tune the instrument to chord positions. Approach learning tunes by ear and get an introduction to playing in different keys. Return home with some great tunes under your belt and the tools to expand your repertoire on your own. BYOB—that's Bring Your Own Banjo!
Outdoor activities led by the Camp Cavell staff
Period 3
ECD for All – Melissa Running with Audrey Knuth &
Come play! We'll dance old favorites and new, simple and more complex, different speeds and styles and energies–something for everyone.
Rapper 101 – Jeremy Carter-Gordon
Get ready for rapper sword dancing, an exciting, fast-paced sword dance from northern England. In the class we will learn the percussive stepping, traditional and newly created figures, and how to move and work together as a team, getting ready to put together a dance with your new skills. Bring hard-soled shoes if you have them and get ready for some excitement!
Old Time Jam
An all instruments-welcome Old Time Jam. Join us in playing Old Time tunes, where Old Time is open to our collective interpretation.
What Songs Do We Need? – Heidi Wilson
What are the songs that we love to sing in our day-to-day lives? Where did these songs come from? Are there songs that no longer feel quite right to sing? Are there moments where it feels like a song is missing? In this class we will brainstorm the songs that we we need and talk about how to carry these songs with living respect. We will sing and discover songs that are moments of collective joy and letting go, for starting the day, for standing firm, and for saying thank you. What else do we need?
Period 4
Advanced Contra Mix-n-match! – River Abel with Ben Schreiber and Mike Sokolovsky
We'll keep you on your toes as we play and call contra dances of various skill levels with some no walk-throughs, medleys, unpredictable progressions, and plenty of challenges.
Singing for All – Heidi Wilson
Description coming soon!
Flatfooting/Clogging – Annie Fain Barralon
Does listening to lively old-time music make you want to jump out of your seat and dance? It only takes knowing a few steps to dance to your heart's content and that's exactly what you'll be doing during this week of Appalachian style, percussive dance. Join a North Carolina native, who has been dancing her entire life, for a good time learning a variety of basic steps and short routines to live music. For all levels.
Period 5
Camper-led classes & activities
Registration and Fees
Staff