"It's a soul-nourishing reminder of the power of music and dance to connect people and bring joy."

–Ellen Saltonstall
July 18-25, 2020 // Plymouth, MA
Bring your whole family tree to these woods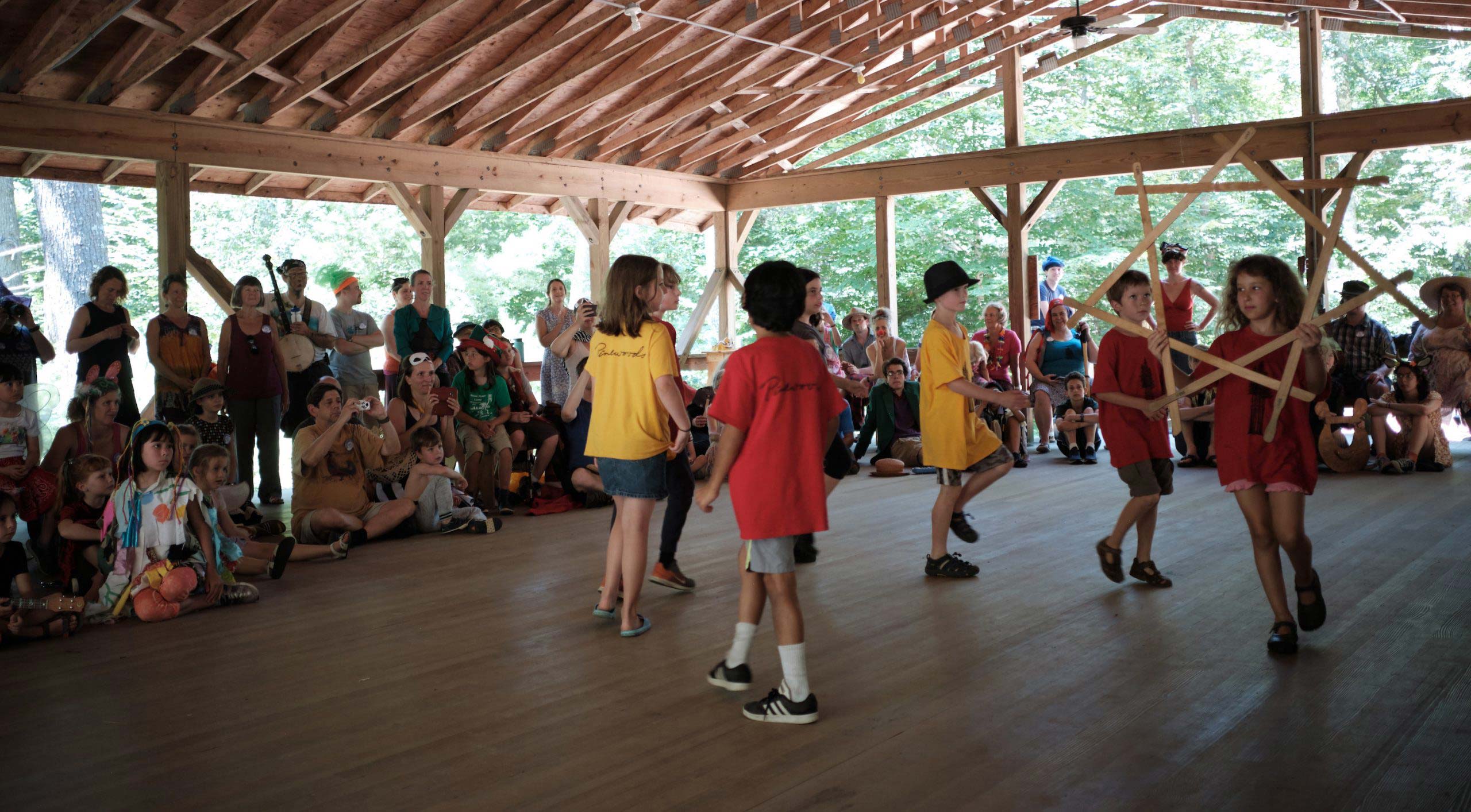 Program Description
At Family Week at Pinewoods, we celebrate community through music, dance and song. The idyllic location and eclectic class offerings bring campers back year after year. Come join in daily swimming, good food and good humor. From the very youngest to the very oldest, each participant plays an important role in shaping the unique experience and beauty of each Family Week.
Along with devoted and inspired camper participation, this year's infinitely creative program staff will provide continuous insights and entertainment throughout the week, both planned and impromptu, from the silly to the sublime. We will have an opportunity to be entertained by Sam Bartlett's famous stunts, listen to Peter Amidon's ingenious stories, craft handmade wooden treasures with Thomas German, join in community gatherings to celebrate our diverse talents, and dance and sing as a community, led by world-class callers and musicians. Our children's classes are led by experienced educators who incorporate traditional music and dance, and our adult classes provide opportunities to try something new or simply relax in your comfort zone. Family Week is dedicated to passing on a spirit of hope and peace for the future to our children. What better place to do this than rustic cabins in the New England woods?
~ Elvie Miller, Program Director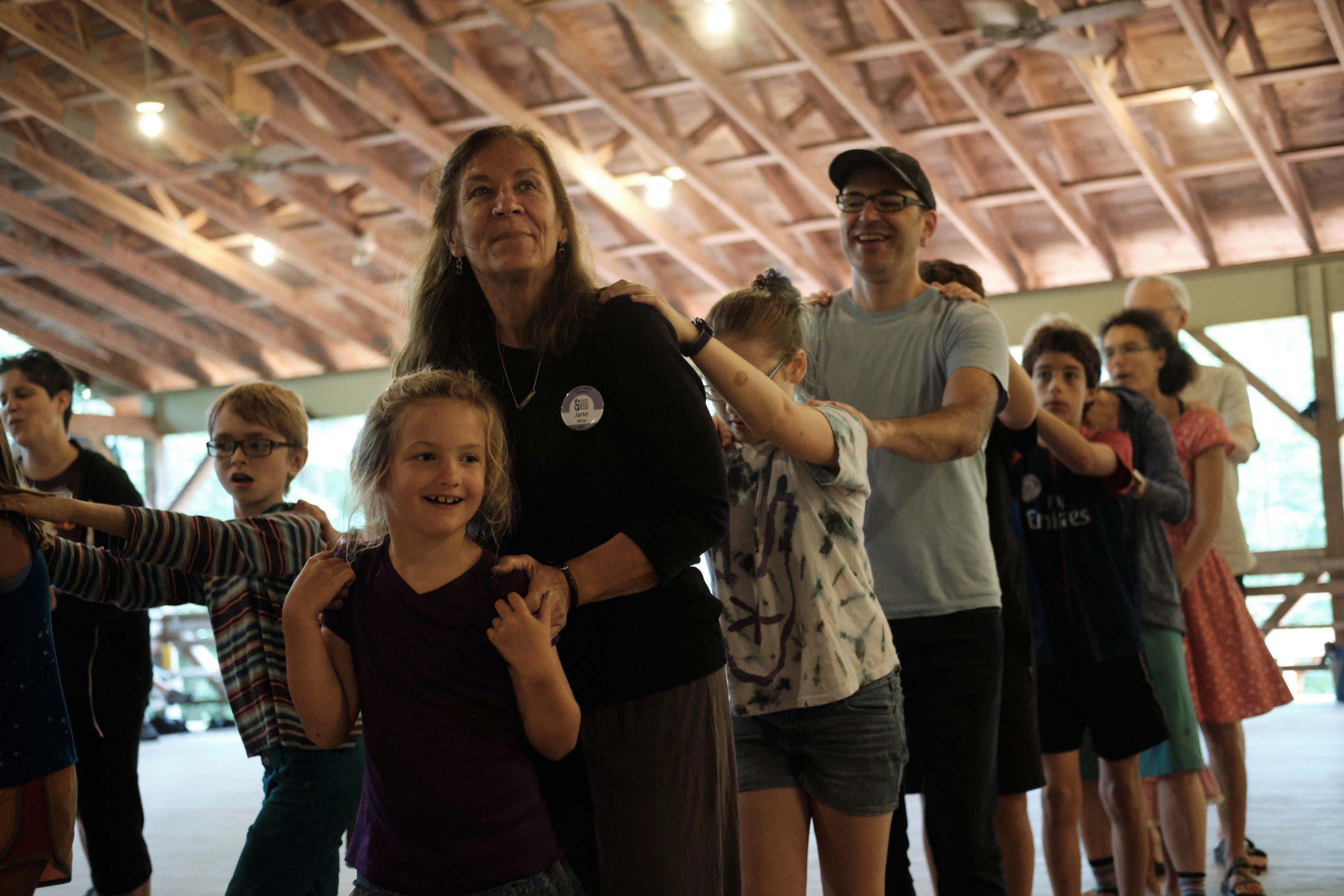 Schedule
7:45-8:15
Hot Breakfast, served cafeteria style
8:15-8:45
Cold Breakfast, Coffee/Tea available
9:00-9:55
Period 1
Classes by age group, kids can be dropped off at their class at 8:55
10:00-10:55
Period 2
Classes by age group, kids will stay in the same location and teachers move
11:00
Cooling refreshments
11:15-12:00
Morning Gathering
Songs, Dances, and show and tell for all
12:30
Lunch
1:40-2:25
Intergenerational Time
All non-program activities for campers under 13 must have adult supervision
2:30-4:15
Swimming, Bookstore staffed
4:15-4:40
Stories and Stunts, with Sam Bartlett
4:45-5:30
Special Offerings: Special and Camper-led Offerings
6:00
Dinner
7:00
Parade to the Community Dance
7:10
Community Dance
7:45
Evening Gathering
8:15
Pied Piper
Bedtime for children 9 & younger
8:45-10:45
Evening Dance Party
9:30
Goodnight Song and Bedtime for 10-12 year olds
11:00
After-dance Activities
Class Descriptions
Class Descriptions coming soon!
Registration and Fees
Staff