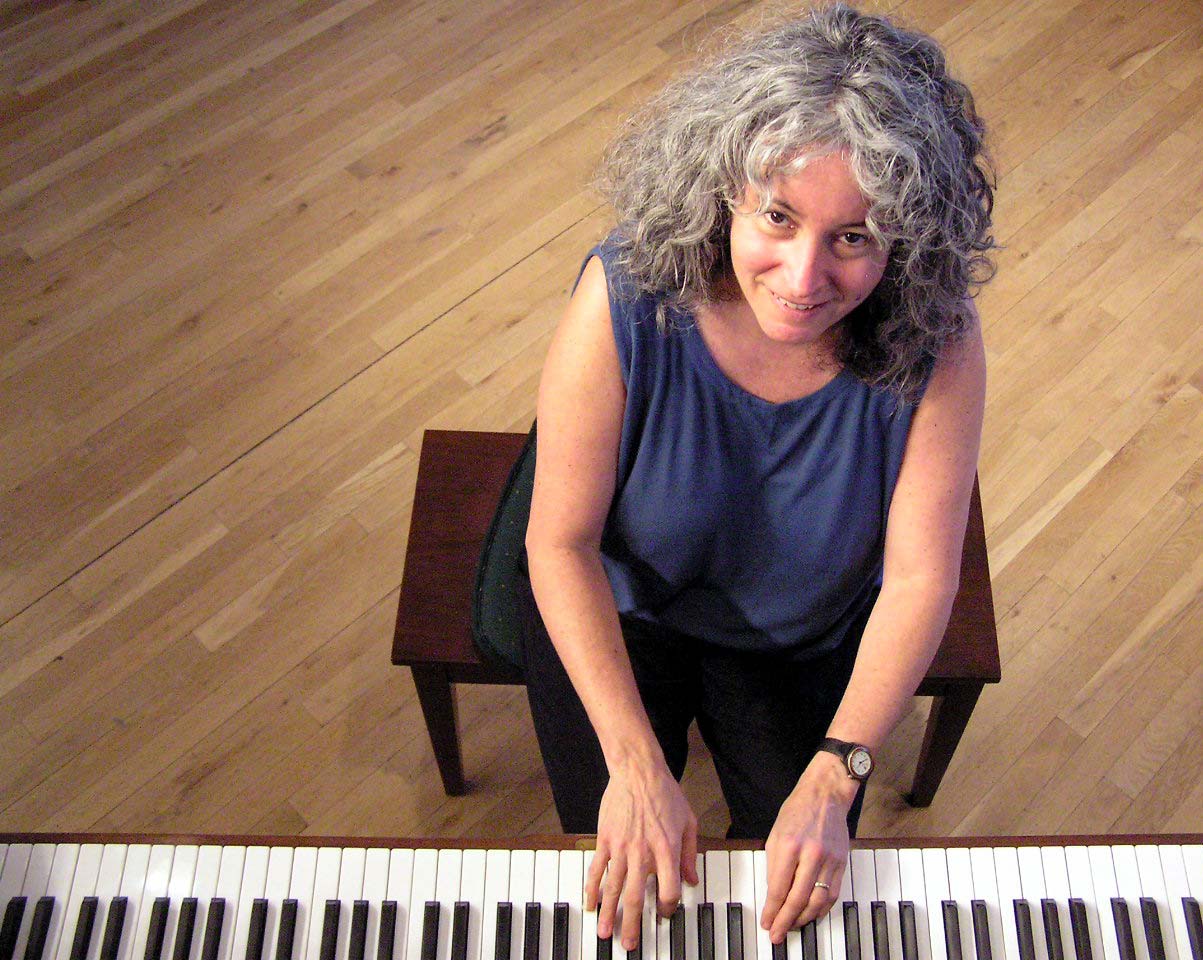 Karen Axelrod's piano playing combines expressiveness, energy, lyricism and power.  She is equally at home with styles ranging from traditional folk melodies to passionate tangos to old world French musette waltzes to English Country dance tunes and much more.  She left behind classical music over 40 years ago, and has happily settled into her musical home….somewhere between folk, classical and improvisation.  Her playing is soulful yet touched with humor and whimsy.
When she is not playing concerts, Karen is one of the busiest and most sought after traditional dance musicians.   Her elegant and rich piano playing and her colorful, gorgeous accordion playing are enlivened by her off-beat humor.
Karen plays with a number of bands for traditional dance events as well as concerts.   Her bands include Alchemy,  Foxfire, Peregrine Road and 3rd String Trio.
Based in Brattleboro, VT, she tours extensively throughout the United States, Canada and abroad at dances, festivals, concerts, camps private parties and other events.