"I mused over the last year that re-starting the music and dance scene would involve more kitchen junkets and porch gatherings than big dances and festivals."

–Andy Davis
August 19-26, 2023 // Plymouth, MA
Where YOU are the defining ingredient
Join our community Facebook group!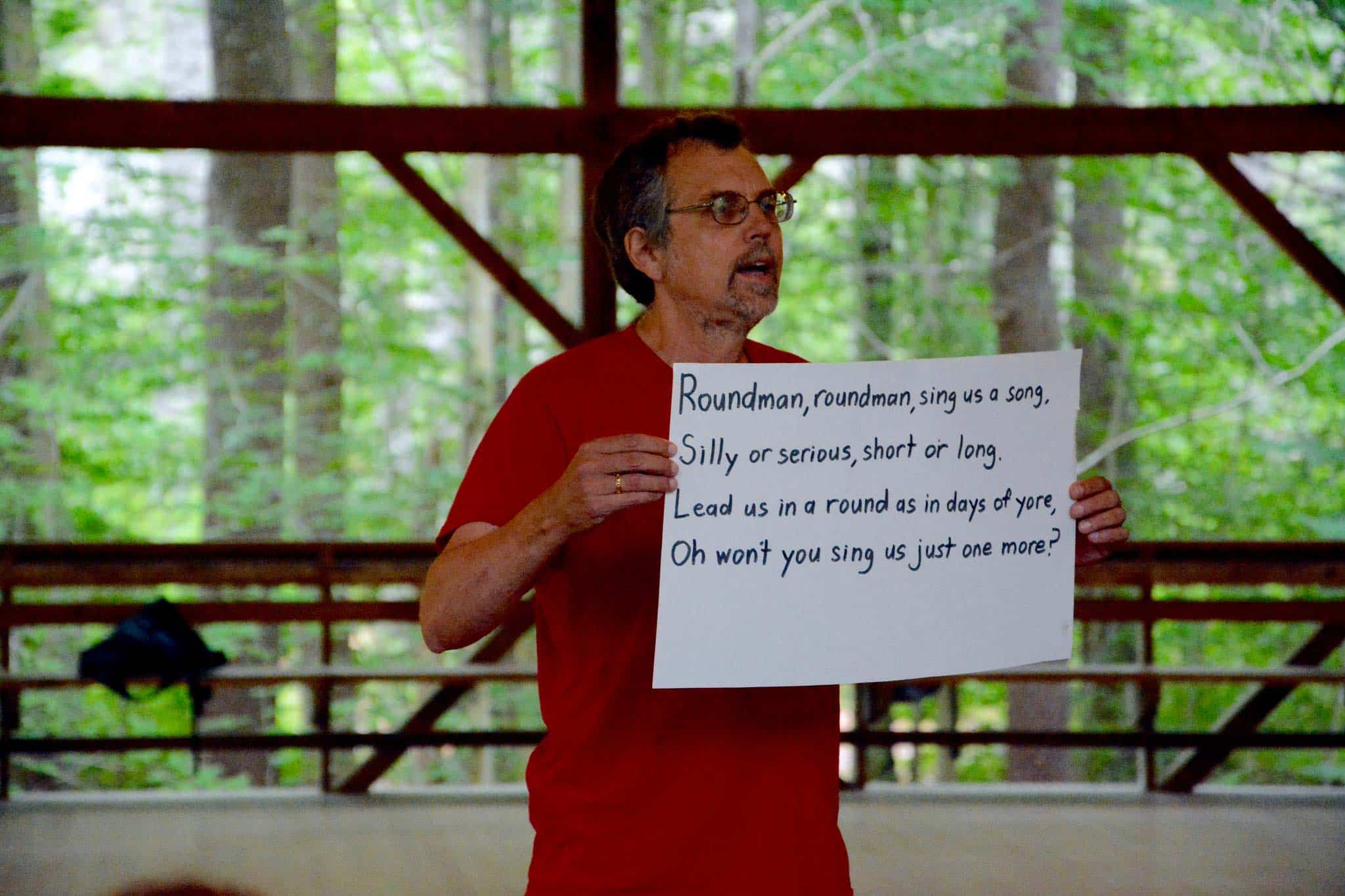 Program Description
Campers' Week is pure magic. Young, old, and everyone in-between attend as couples, singles and families. People who fell in love with dance and music just recently, others who have been doing this since the cradle. Together we make the woods ring with song, dance, music, stories and laughter. Most of all, Campers' Week is about YOU! Anyone can teach a class or workshop at Campers' Week, or lead a song, play a tune, call a dance, tell a joke or story, host a party, share a skill. Each day starts with a schedule of classes offered by the talented staff, and then together we add to it, embellish it, improvise, and surprise each other.
The basic schedule includes a period each morning and afternoon when younger campers join with others of their age for classes in music and dance, while the rest of us choose from dance, music, song, crafts and whatever else people dream up. Teens are welcome to join in adult activities, but also have a daily class of their own. Twice a day, the whole community gathers together to enjoy performances, dancing, singing, stories and silliness led by the campers and staff. After the evening gathering, there is an evening dance, where those not past their bedtimes can enjoy a lively combination of American and English social dances. After-dance activities include skit night, an auction, a "pub sing", jamming and dancing.
Campers' Week offers a special opportunity to camper musicians, who form the bands for the evening dances and who have many chances to play for the varied daytime classes. Musicians at every level are welcome to join the Community Band, and if you don't play yet, maybe you'll learn the basics from one of the many talented people who are happy to share their skills. Love to sing? Join the Harmony Singing class or an informal song swap on the porch. And of course, there are always games, swimming, boating, relaxing, and just chatting with new and old friends.
Registration and Fees
Previous Years