"Camp is an opportunity to expand your horizons and experience new things as well as improve your dancing. The setting is beautiful and the people are wonderful."

–George Cherepon
August 5 – 12, 2023 // Plymouth, MA
Familiar paths, innovative repertoire
Join our community Facebook group!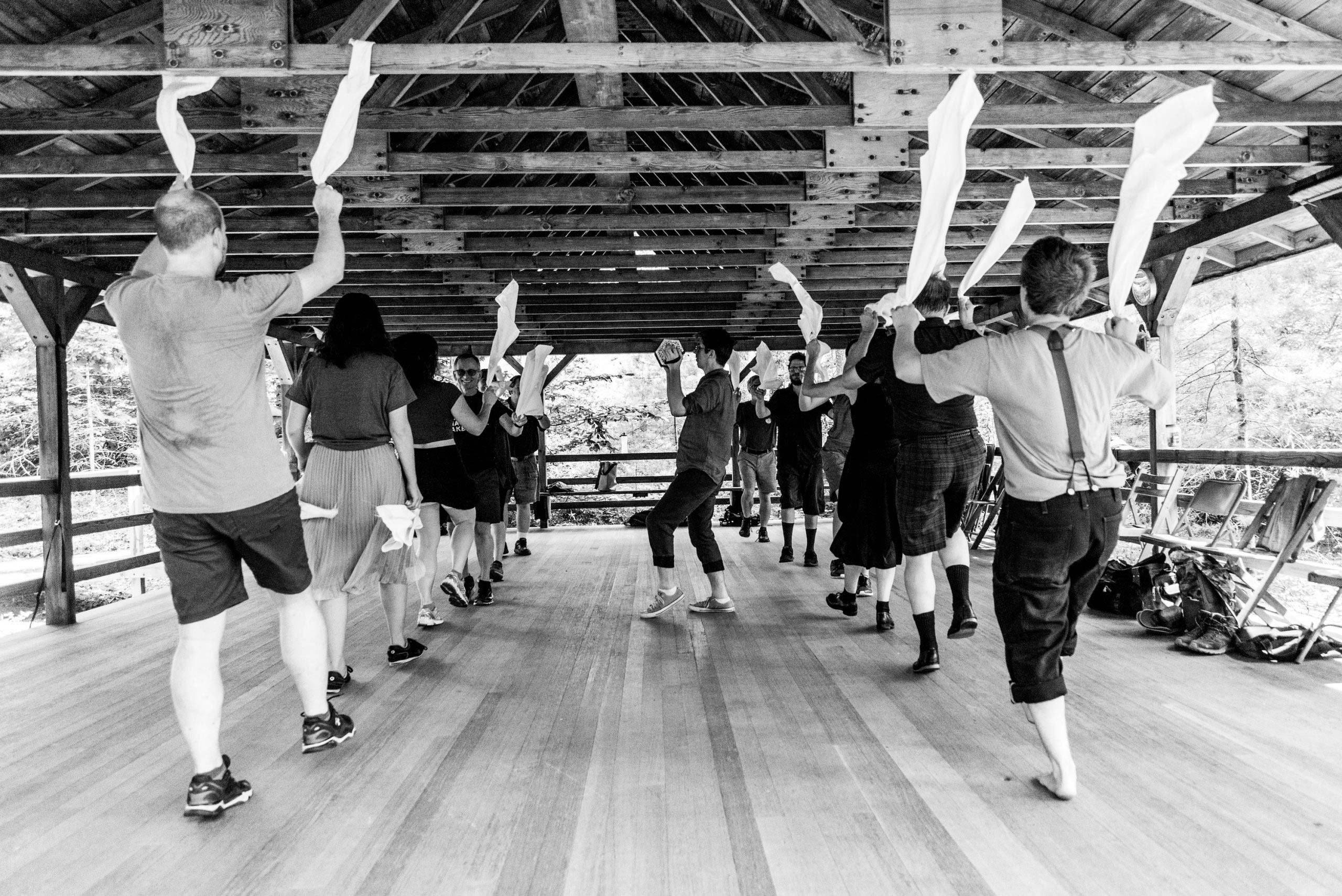 Program Description
Join us for a wonderful week of English dance, music, and song! Experience the tremendous vitality of English country and display dances, stirring tunes, and rousing English songs, all with world-class teachers and superb musicians, in the magical setting of Pinewoods Camp.
During the day, challenge yourself by choosing something new – or relax and enjoy the familiar – from a packed schedule of classes. Evening dances will include a wide range of English country dances accessible to all, with exhilarating music from our extraordinary staff of musicians.
English Week is where we greet old friends and make new ones, tread familiar paths and plunge into uncharted territory, revel in classic, beloved, and innovative repertoire, and learn new skills to take back to our own communities.
Registration and Fees
Previous Years