Third Mondays, 7:30 p.m. ET
A monthly measure of exploration, inspiration, and conversation for the CDSS community
On the third Monday of every month, we'll focus on a different aspect of our community and highlight an issue, introduce you to something new, and give you things to think about through interviews, panel discussions, lectures, and more. Because we have so much in common.
To register for free for the next event, click the "Register now!" button above, or log into CDSS Commons and then select "Programs" from the blue menu bar. If you have any issues with accessing the registration form or logging CDSS Commons, please email camp@cdss.org. Registration for later events will be open one month prior to the event date.
January 17
Common Time will be taking a break in December and will return in January 2022 – more details coming soon!
Previous Common Times
November 15 - The Caller's Toolbox: Mary Devlin on NLP
Neuro-linguistic programming (NLP) is a psychological approach patterned on strategies used by successful individuals to assist people to reach personal goals. Language strategies and patterns of behavior are used to enhance clarity of teaching dancers, and used to avoid obstacles that you as a caller may have experienced during a dance.
West coast caller Mary Devlin, a certified NLP Master Practitioner and Trainer, has adapted NLP techniques for use in her work as a caller.  In this workshop, Mary will share some techniques that are particularly applicable to dance teaching and calling. The session is suitable for callers at any stage of their development.  
Neuro-linguistic programming was developed in the 1970s at the University of California, Santa Cruz. Its primary founders are John Grinder, a linguist, and Richard Bandler, an information scientist and mathematician.
Mary Devlin has taught English country, contra and square dancing at home in Oregon, across the U.S., and in Europe. She particularly loves teaching and coaching callers.
Mary studied Neuro Linguistic Programmming (NLP), earning her trainer certification in 1996. Since then she has been finding ways to use NLP in her dance calling and teaching. She shares some of the techniques in workshops at dance weeks and weekends, one of which was a caller course weekend at Halsway Manor in Somerset (England) that Mary co-led with Bruce Hamilton.
Some of Mary's favorite dance engagements in those happy pre-Covid days have been the Tommerup dance weekend in Denmark, a special English country dance day in Princeton, NJ, Christmas Country Dance School at Berea, KY, and a Dance Kings (UK) holiday in Torremolinos, Spain, plus many others, including CDSS and BACDS dance weeks.
Besides teaching, calling, and dancing, Mary was President of the Country Dance and Song Society from 2003 to 2006. She has been program director for four BACDS English Dance & Music Weeks and two CDSS English-American Weeks at Pinewoods.
October 18 - Contra Pulse: Mentors and Inspirations
In this special event, Julie will be hosting a panel discussion with four of the contra dance greats – Becky Tracy, Pete Sutherland, Rodney Miller, and Kate Barnes about who their mentors and inspirations were, and how they're mentoring and inspiring the next generation of contra musicians. We'll hear stories from the early days of touring contra bands, learn how these musicians fell in love with their craft, and explore what tradition is and how it is (or isn't) changing today.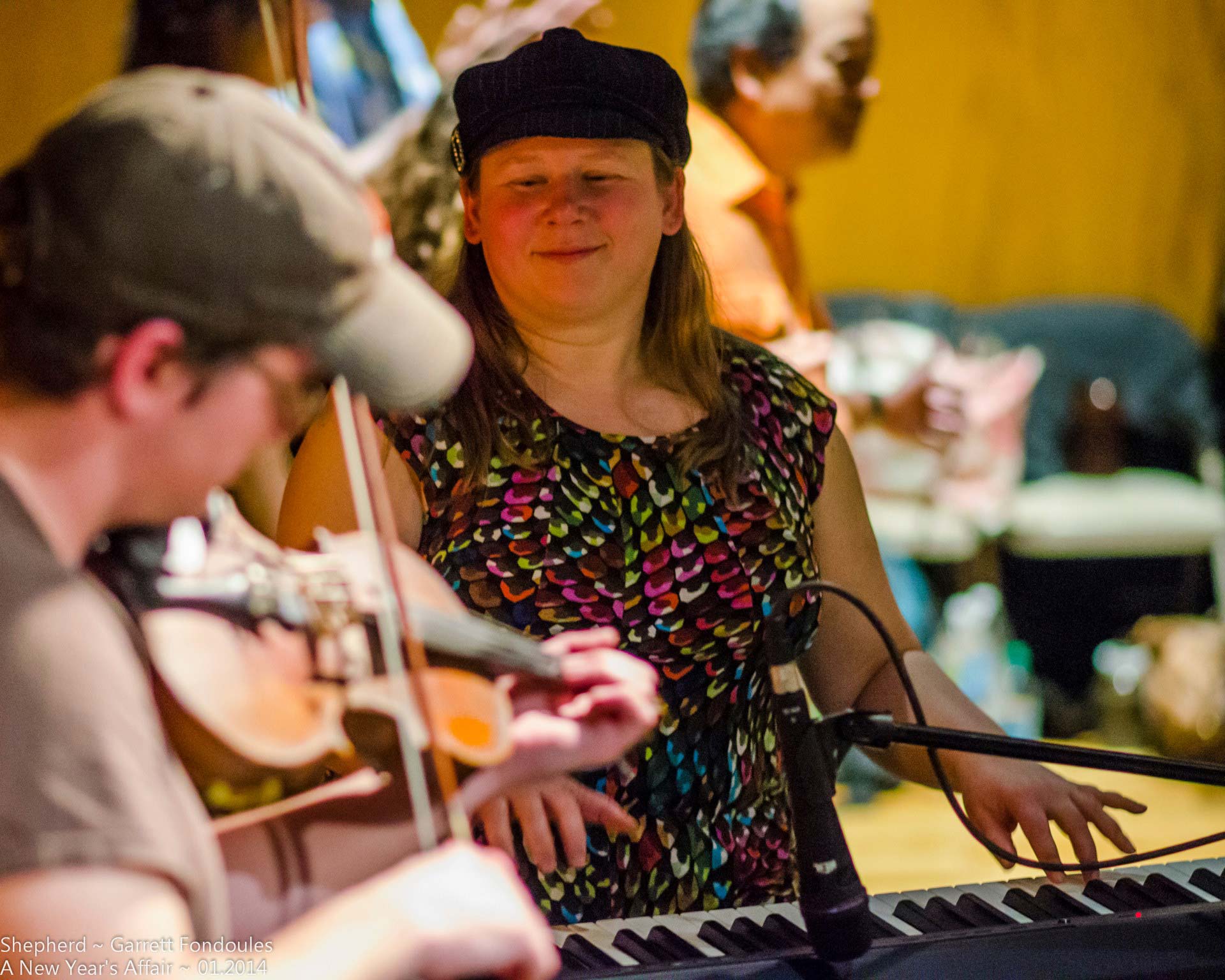 Julie Vallimont is known for her driving piano style, skill in matching tunes to dances, and music with heart. Julie became known on the national contra scene with the beloved bands Nor'easter and Buddy System and is an in-demand pianist and accordionist in New England and nationwide, having played in many bands over the years. Her compelling, rhythmic piano style draws on her study of New England contra piano and traditional Quebecois, Irish, French, and Cape Breton music. A former classical pianist and organist, she fell in love with traditional music and dance in 2004 and since then has gone on to perform at numerous festivals and music camps.
September 20 - Cultural Equity at the Local Level with Dena Ross Jennnings
CDSS is committed to our core value of Inclusivity. As an arts organization, CDSS understands inclusivity to mean striving to promote cultural equity. Cultural equity embodies the values, policies, and practices of providing equal access to the arts, including our shared dance, music, and song traditions, especially to people who historically have been underrepresented or denied access to those traditions. This means we are working to ensure that everyone who wants to participate in our traditions is empowered to do so with a full sense of belonging and ownership. This also means we are working to educate ourselves on the full history of the living traditions we share, including where and how these traditions have silenced and appropriated ideas from marginalized voices.
But how does this work apply to local dance, music, and song organizations? How do our organizations and events need to change in order to be more equitable? And how do we begin to have these conversations?
Dena Ross Jennings is a human rights activist, musician, instrument-maker, and physician, and brings more than 20 years of experience working on conflict transformation with her organization Imani Works.
August 16 - Dance it Yourself: From the Living Room to the Classroom
As the pandemic began, the CDSS Education Task Group created the Dance it Yourself video series to keep kids and families dancing while remaining safe at home. These six videos feature traditional dance callers, musicians, and a wide variety of dance styles, all of which can be done solo or in a couple. As series 2 gets underway, and now that kids and teachers are together in the classroom, join CDSS Board member and series creator Robbin Marcus and panelists Mary Epstein, Claire Takemori, and Amy Christianson as they discuss the development of the series, how the videos were used during the pandemic, and how teachers can adapt the dances for larger groups and classroom use.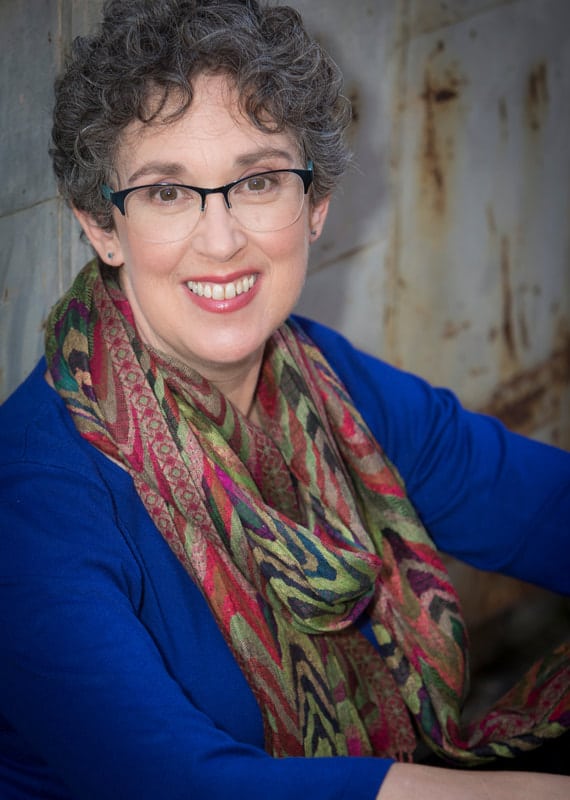 Robbin Marcus is a well-known caller of contras, squares, and community dances. Robbin started dancing contra, English, and morris in Baltimore, MD, after college and happily attended American Week at Pinewoods for the first time in 1986. As a music educator, Robbin quickly ascertained the importance of accurate traditional music and dance performance styles in the classroom–something she might not have understood were it not for CDSS. Subsequently she has been on staff for numerous CCDS weeks at Pinewoods, teaching both adult and kids classes (including a stint as Family Week director), and has enjoyed several recent opportunities to call contras and teach Alexander Technique at Christmas Country Dance School in Berea, KY.
Robbin teaches graduate level certification courses in Kodály Music Education, Folk Song Research/Analysis, Folk Dance, and Alexander Technique in the summer at George Mason University, where she is the Summer Kodály Program Director. She is frequently in demand as a clinician throughout the United States. At home, Robbin teaches piano and Alexander Technique lessons in Atlanta, GA. Robbin plays piano for both contras and English country dances throughout the south, and is greatly enjoying branching out as a musician in bands with her husband, Dave Marcus.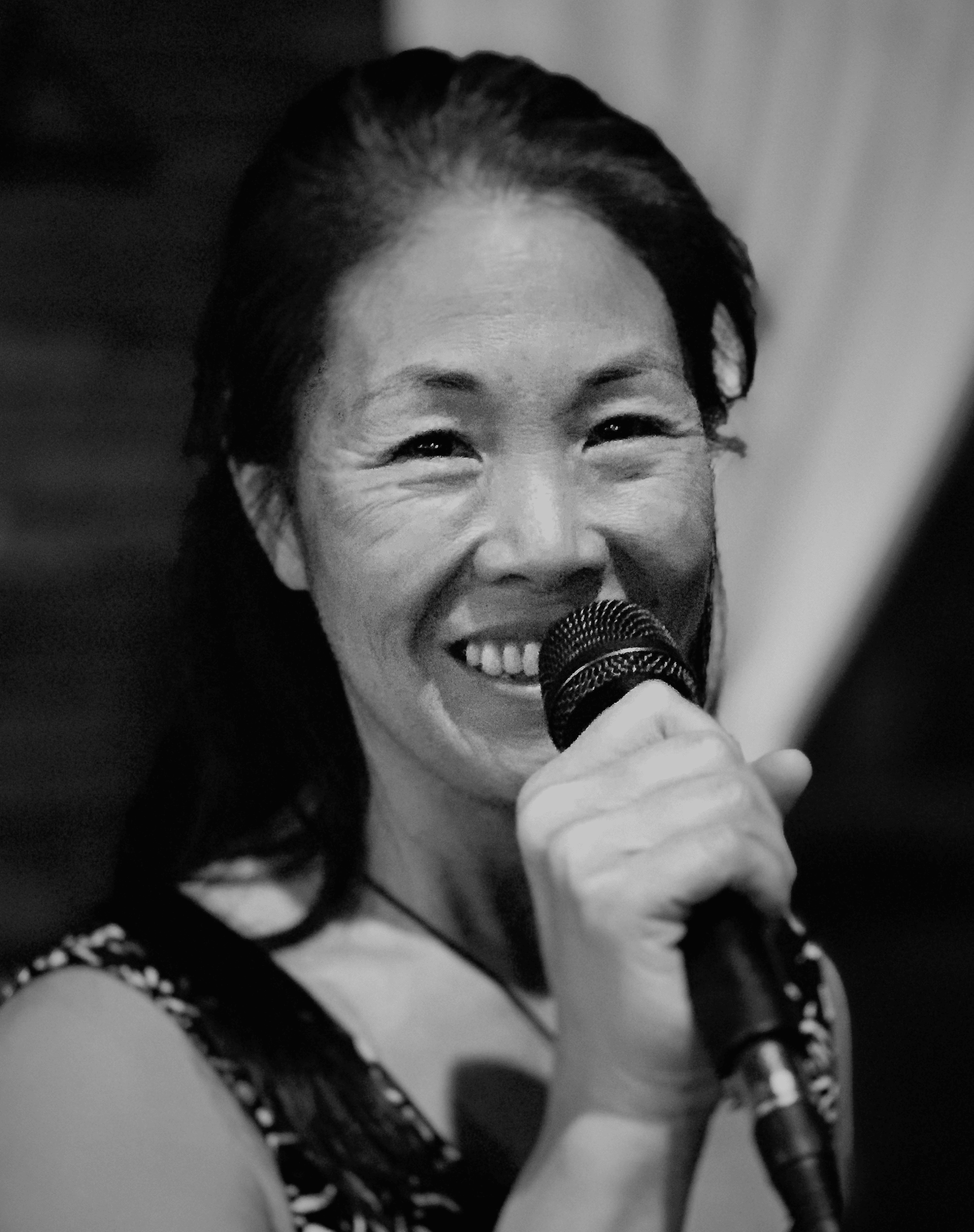 Claire Takemori is a dance teacher and caller. Her passion is to share the joy of music, dance & community. She studied dance from 3 years old, and was also a competitive gymnast through high school. She danced with Black Repertoire Dance Company at UC Davis, then Savage Jazz Dance Company in Oakland. She teaches a wide variety of dances: Barn, Community, Family, Squares, Hoedown, Contra, English Country, Ceilidh parties, as well as kids' games & singing and couples' waltzing. She has called dances for various festivals, contra dances in CA, WA, HI, MA, and private events for families, celebrations, and communities.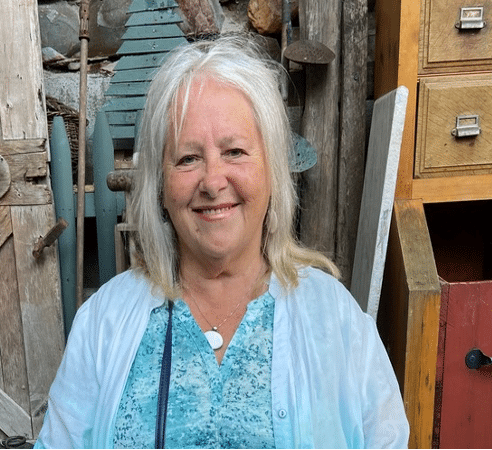 Dr. Mary Allmon Epstein is a Kodály music educator, Dalcroze eurhythmics teacher, pianist, vocalist, and choral conductor. Dr. Epstein served as president of the Organization of American Kodály Educators (OAKE) 2016-2018, with which she remains active chairing two national committees – OAKE Leaf and OAKE Research & Publications. In 1998 Mary Epstein as faculty member of the New England Conservatory music education department, co-founded its Kodály Music Programs. In 2010 she co-founded the Kodály Music Programs at Anna Maria College. She was a 1971 recipient of a National Endowment for the Arts grant to study the Hungarian Music Education System at the Liszt Academy and develop an American adaptation of the Kodály philosophy in the New Haven Public Schools with music taught daily Kindergarten – Grade 8. Since that time, she has taught in the Boston area at the Park School, the Mary Curley Elementary School, Pine Manor College, Massachusetts Institute of Technology, and private studio piano.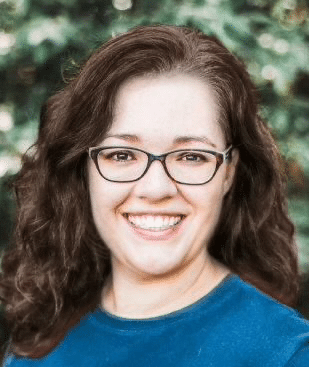 Amy Christianson teaches preschool music in Stafford, VA where she has developed a Kodály-based curriculum. She graduated with a B.M.E. from Wheaton College Conservatory of Music and completed her Kodály certification at George Mason University. Amy has worked as Education Coordinator and Civic Youth Orchestra Manager at the Detroit Symphony Orchestra, and has taught elementary music and middle school band in DoDDS-Europe schools and in Virginia.
In her free time, Amy enjoys keeping up with her four boys and traveling as a family. She is looking forward to resuming teaching folk dances to her preschoolers as soon as we can all hold hands again.
July 19 - Songs That Speak: Saro Lynch-Thomason
Join ballad singer and historian Saro Lynch-Thomason and Jeremy Carter-Gordon on July 19th for a conversation about traditional song, social justice, sharing songs across race and culture, and trying to be relevant on TikTok! Saro is the creator of Songs that Speak, a YouTube documentary series about the history, conflicts and culture behind traditional songs. Jeremy Carter-Gordon of vocal harmony group Windborne will interview Saro about creating the series, the challenges and opportunities of using digital media to celebrate traditional songs, and finding ways to respectfully learn and share songs from diverse musical traditions.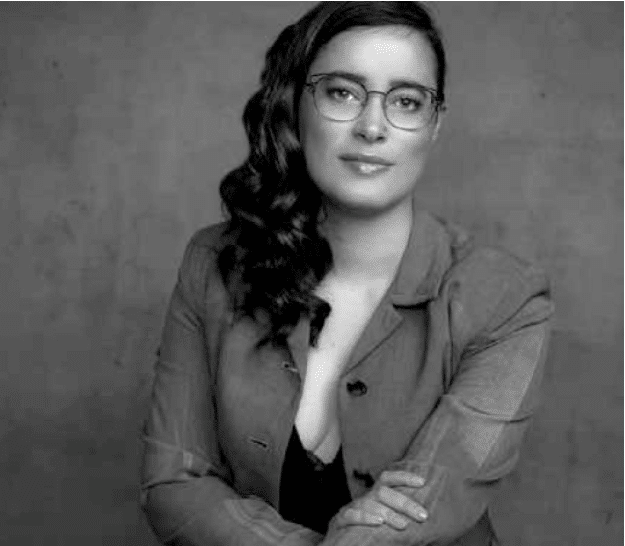 Saro Lynch-Thomason is a ballad singer, song writer, folklorist, documentarian, and illustrator from Asheville, North Carolina. Her passion for traditional music, people's struggles and Appalachian traditions calls her to perform, teach and produce media that tell the stories and songs of America's social history. Saro holds an M.A. in Appalachian Studies and a Certificate in Documentary Studies.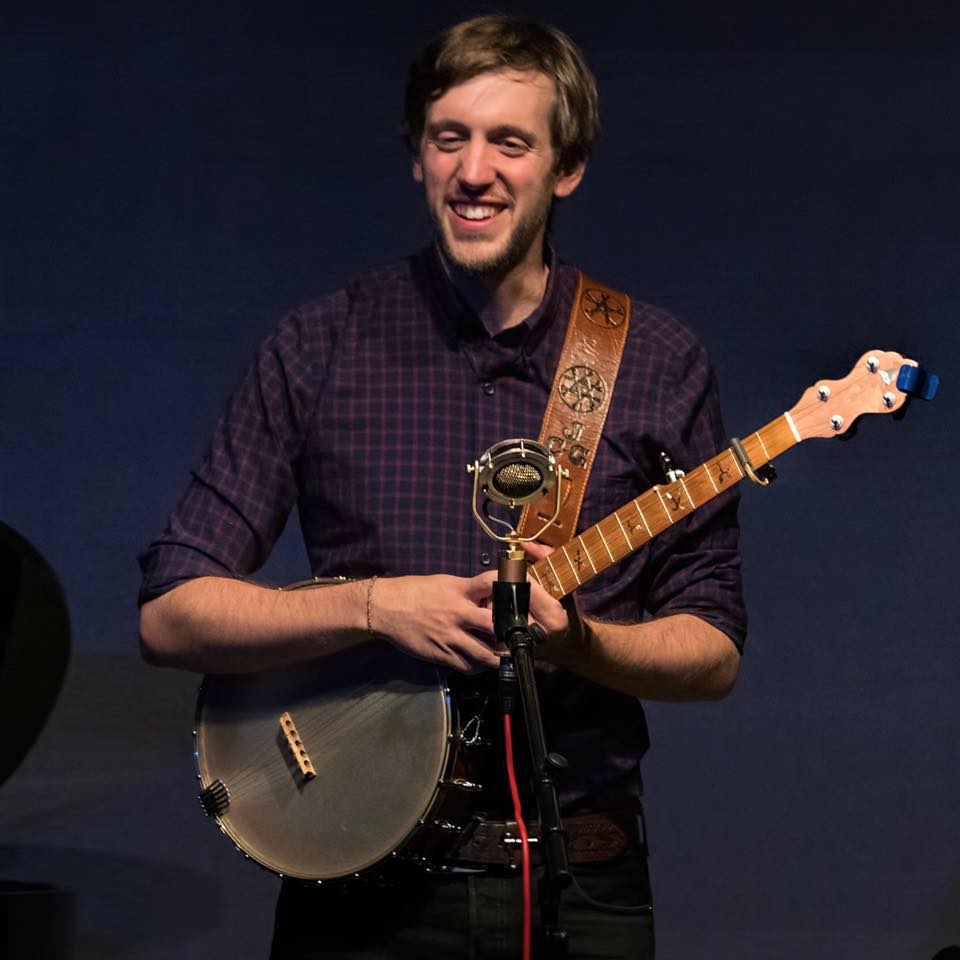 Jeremy Carter-Gordon is an ethnochoreologist, singer and sought after dance instructor. He holds an MA in Dance Knowledge, Practice, and Heritage, and spent a year studying Swedish folk dancing at the Eric Sahlström Institute in Sweden. Jeremy sings with Windborne, a vocal quartet that brings old songs of social struggle back to life, drawing connections between movements of the past and the challenges of today.
June 21 - Stepping Up to the Mic: Creating the Post-pandemic Dance Experience
As organizations are beginning to contemplate holding in-person activities, and as small dance parties are already happening, it's time for callers to get ready. Join our panel of dance leaders, Lisa Greenleaf, Cis Hinkle, Kalia Kliban, and Ben Sachs-Hamilton, as they explore what dancers will need, want, and expect once in-person dancing resumes, how callers and organizers will need to work together to help re-build the community, and more.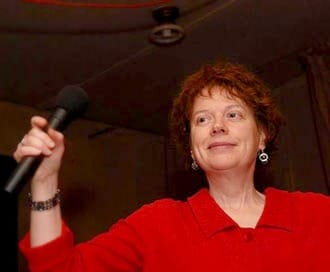 Lisa Greenleaf calls regularly in the Boston and New England areas and has been a staff member at dance camps and festivals throughout the country and Europe. Her specialties include traditional and contemporary contras, fun squares, challenging dances of all shapes and sizes, and caller's training. She is the talent booker for the Neffa Thursday Night Dance Committee, and is also a member of the CDSS Camp Task Group.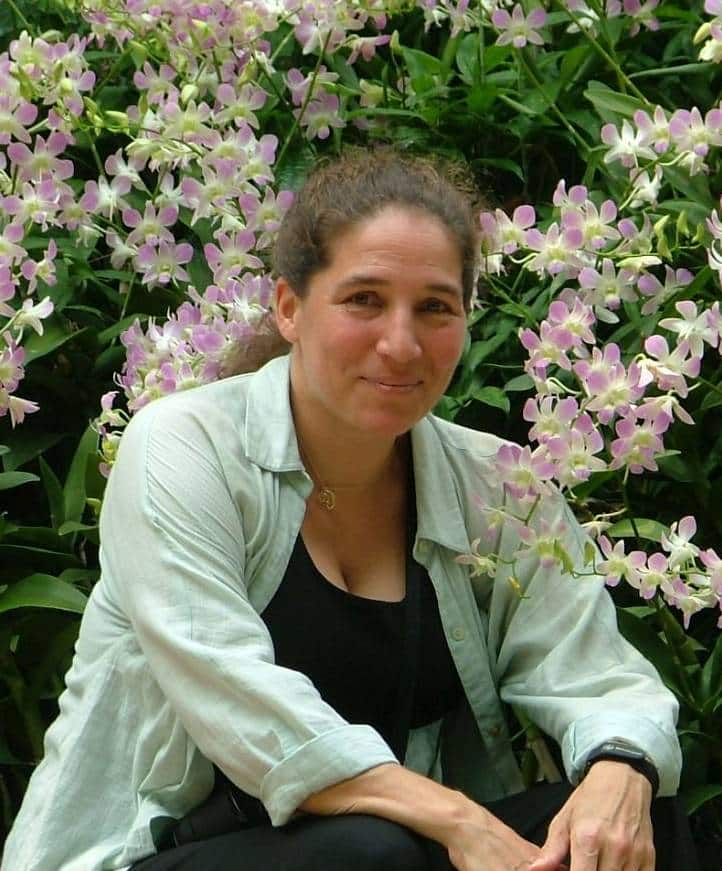 Kalia Kliban has been performing and teaching in a wide range of styles since the mid-80s, and she's a regular contra and English caller in the vibrant California Bay Area dance community as well as at events across the US and beyond. Her welcoming and relaxed teaching style has helped dancers of all levels experience the joy of traditional dance. Since the onset of COVID restrictions she has been part of the online dance community, collaborating with caller Sharon Green in running the Odd Sundays English series.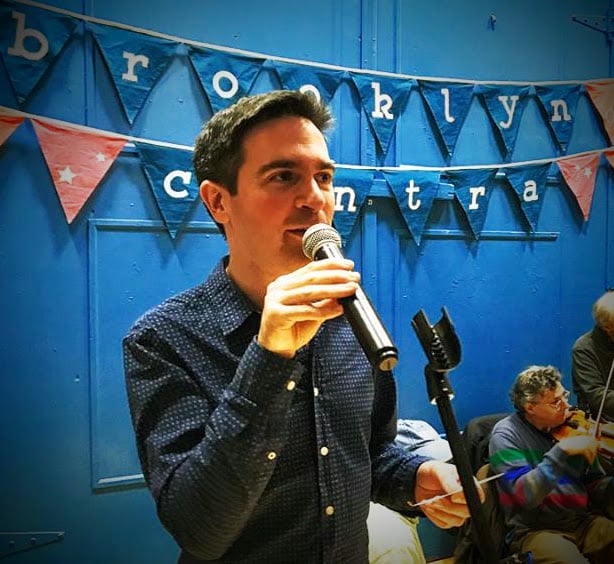 Ben Sachs-Hamilton started contra dancing at 12 and started teaching dances at 15. Since then he has called and organized for dances across the northeast, with a focus on LGBTQ and gender-role-free dance communities. He fosters a welcoming and inclusive space for diverse groups of new and experienced dancers, adding tips on style and safety into his teaching. Ben currently lives in Western Massachusetts.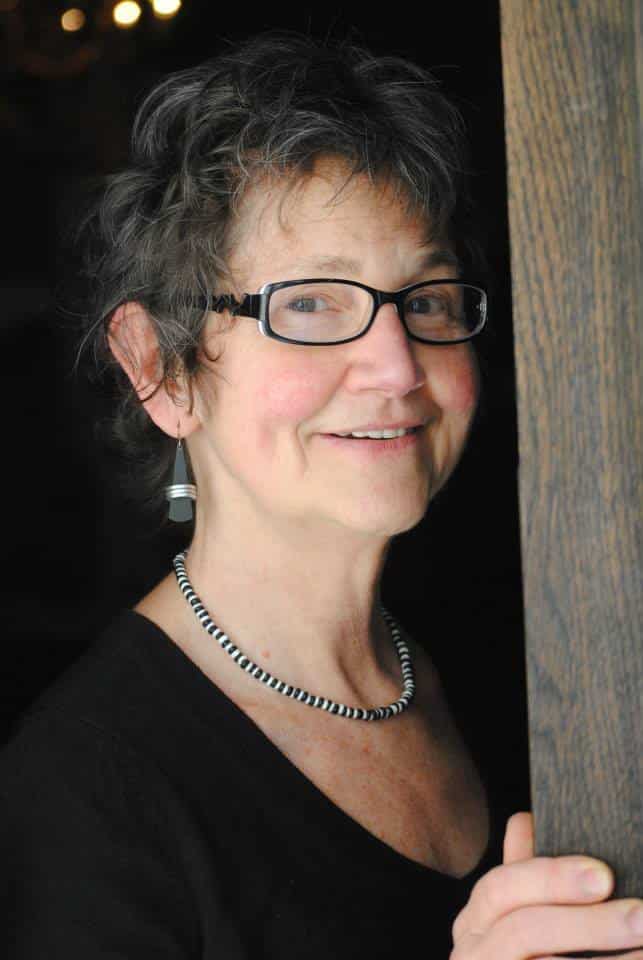 Cis Hinkle has delighted contra and square dancers since 1985 with her skilled teaching, welcoming manner, playful enthusiasm and masterful selection of dances. She is in great demand at music and dance festivals all over the U.S., England and Denmark, and is currently president of Atlanta's Chattahoochee Contra Dancers. When not on the road, Cis teaches tai chi classes in her native Atlanta, GA. During the pandemic Cis has frequently called online, and has also helped produce weekly contra and ECD dances with some other members of the Atlanta community