"What a fabulous opportunity for group and one on one help from Brooke. Her experience with global terminology provided me with the courage and tools I need to implement it in a way that makes sense for my community."

–Previous workshop participant
Section 1: January 23, January 30, February 6
Section 2: February 27, March 6, March 13
2 Hour Online Class – 10:00 a.m. Pacific/1:00 p.m. Eastern/18:00 GMT
*Both sections are now full – please email us if you want to be on the waitlist*
Taught by Brooke Friendly
Develop your proficiency and teaching techniques for using global terminology and positional calling for English country dance. Explore strategies and refine your teaching and prompting, translating from books and your dance cards, and program planning. Examine social aspects, working with your local community, calling "away from home," teaching at schools and community dances, and more. The varied format of lectures, discussions, exercises, homework, and practice will give you both food for thought and practical strategies. Whether you have already started to teach with global/positional terminology, or you want to learn how, this is a great opportunity to build and refine your skills.
Brooke Friendly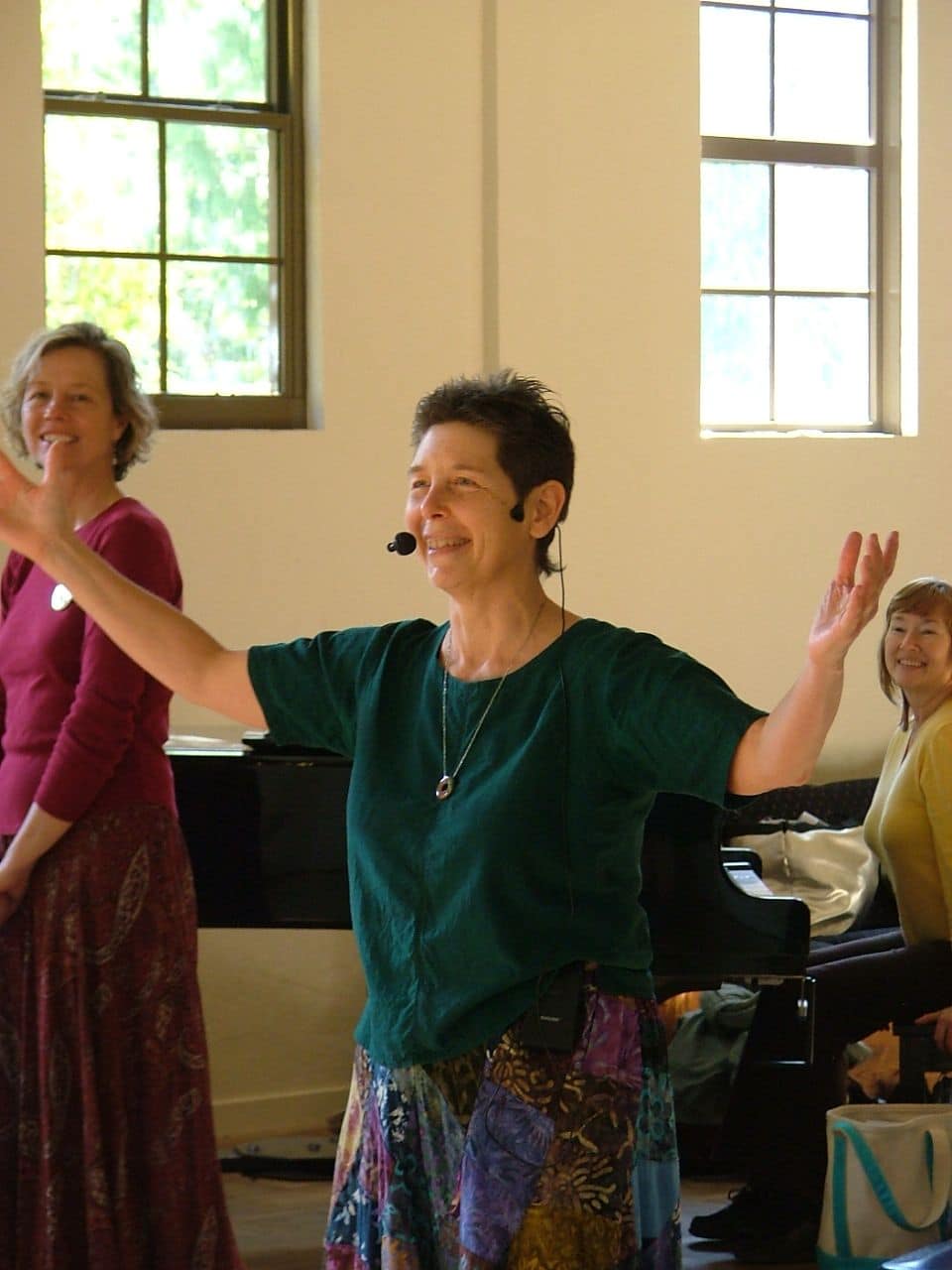 Brooke Friendly has danced and taught using global/positional terminology in K-12 schools, university, lifelong learning, and community settings since 1981. Known for her warm yet commanding personality, clear teaching, sense of whimsy, and focus on community, she has been on staff at weeklong camps, weekends, and festivals throughout North America, England, and Australia. Brooke has led numerous workshops for callers, including online courses, using a balance of engaging material, lively discussions, and interesting exercises.
Registration Details
This course is geared toward ECD teachers with a fair amount of experience calling and is limited to 16 participants. Participants should have called full evening dance programs, either regularly in their local community or elsewhere, and have at least two years of calling experience. We will rely on Playford Assembly; if you don't already have a copy, it is available from the CDSS Store.
The course consists of three two-hour sessions on consecutive Saturdays. All three sessions are at 10:00 a.m. PT/1:00 p.m. ET/18:00 GMT.
Section One (sold out): January 23, January 30, February 6.
Section Two: February 27, March 6, March 13.
Ticket prices are sliding scale: you decide the price that works for you! The suggested price for the three sessions is $75; the minimum price is $5.
The registration form asks a few questions about your calling experience. We will review the info you provide and accept qualified applicants on a first-come, first-served basis. Your full ticket price will be refunded if your application is not accepted. Registration for section two closes on February 20 or when the course is full (whichever comes first). If the course is oversubscribed, we may be able to offer it again in the future. If you are interested in taking this course at another time, please let us know via email.
To register, hit the Register Now button above, or log into CDSS Commons and then select 'Programs' from the blue menu bar. If you have any issues with accessing the registration form or logging CDSS Commons, please email camp@cdss.org.
Course Details
The course includes three weekly meetings and work between the sessions—reading, watching video, and a variety of practical work such as program planning and translating dance directions (both from your own dance cards and repertoire from Playford Assembly). All sessions will include breakout groups and/or pairs for both discussion and practical work.
Session One will introduce
Philosophy, pros and cons of teaching this way
Social considerations
An initial translation exercise in pairs
Session Two will dive deeply into strategies for the nuts and bolts
Translating
Prepping
Teaching
Prompting
Session Three will
Discuss program planning
Delve more into social considerations (including lining up to form sets)
Compare working with your local community to calling away from home
Further explore distinct strategies to improve repertoire and prep, teaching, and prompting
After the course (including when in-person dancing starts again), Brooke will be happy to answer individual questions and give feedback on translation for additional dances or discuss questions about specific challenging situations.