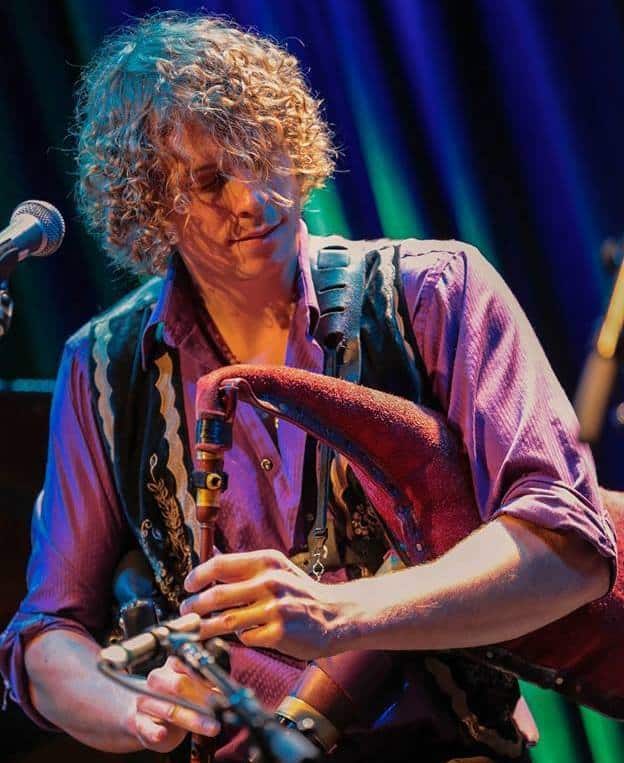 Elias Alexander is a singer, multi-instrumentalist, and actor, and is one of a handful of musicians from the US who are on the forefront of creativity within contemporary Celtic music. He graduated from Middlebury College in 2013 with a BA in music. Since then he has composed for, lead, and toured with several bands including Soulsha, an eight-piece Afro-Celtic Funk band, and The Bywater Band, an innovative Celtic ensemble. He also plays with other bands including Fàrsan, MAC, and Seven Nations, and has performed with greats of the Celtic world such as Alasdair Fraser, Carlos Nuñez, and Gillebride MacMillan.
Elias has appeared at major festivals, including Celtic Connections (Glasgow, Scotland), Outside the Box Boston, Fresh Grass, Festival of Small Halls (PEI), Austin Celtic Festival, KVMR Celtic Festival, and many, many more.
In addition to his Celtic and fusion music projects, he is an accomplished songwriter in other styles. He is the composer and music director of Taking Our Life, a new play which premiered in November 2017 in Ashland, Oregon. He also acted and sang in the show.
As an educator he is in demand for music camps around the US. He is a regular staff member at Alasdair Fraser's Sierra Fiddle Camp, and has been a guest instructor at other camps including Boston Harbor Scottish Fiddle School, and FiddleQuest Camps.