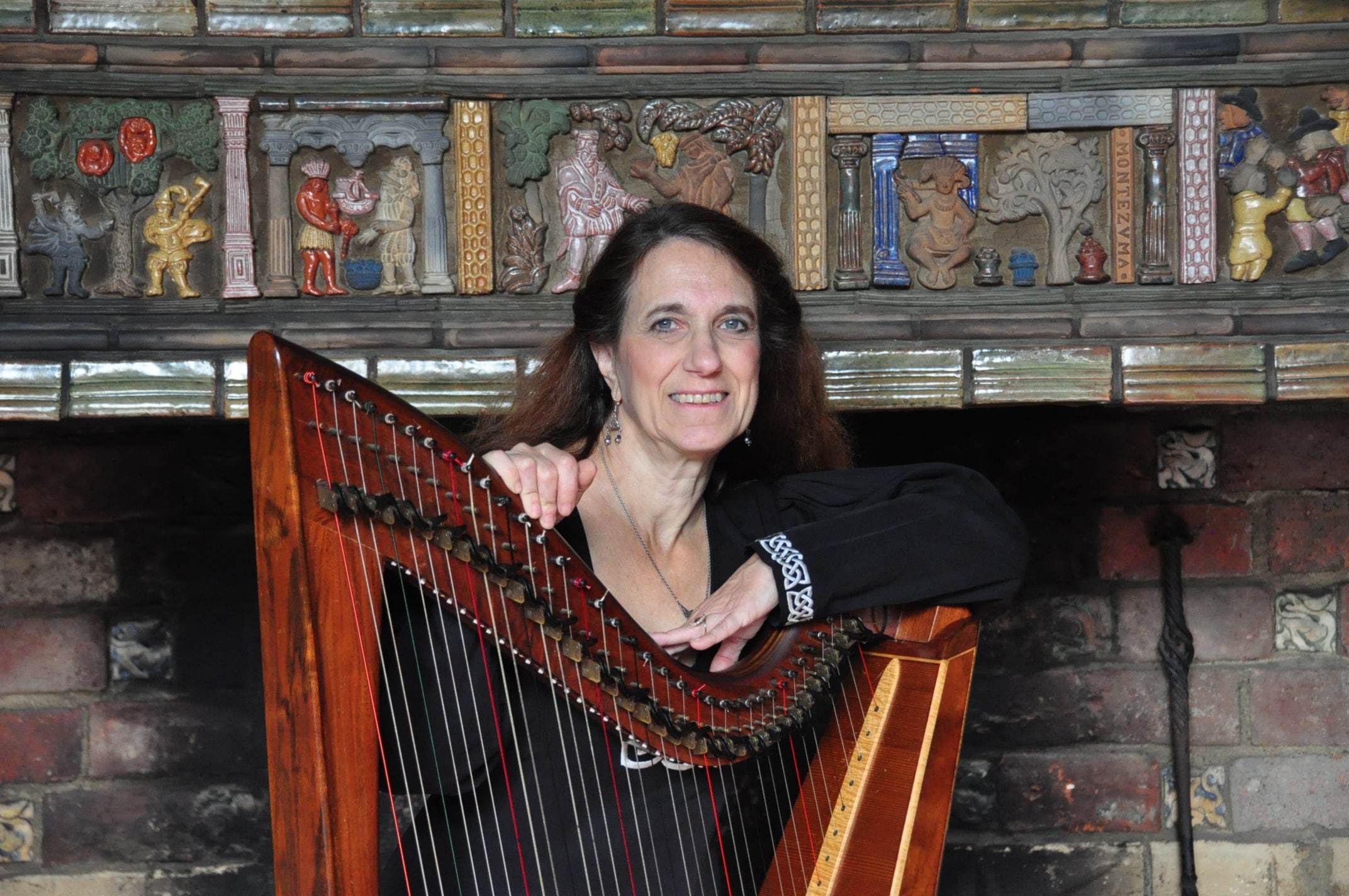 Ellen Tepper, harpist and historian, brings life to 500 years of harp music.  Ellen was born in New York but spent most of her childhood in Vienna, Austria, where she began studying classical harp at the age of eight.  After returning to the United States, she continued her studies to earn a degree in Harp Performance from the Philadelphia College of Performing Arts (now The University of the Arts).
A versatile performer, Ellen has played the traditional pedal harp repertoire but now focuses primarily on music composed before 1800, playing it on a variety of harps, including the medieval harp, the Irish wire strung harp, the Italian triple harp, the Renaissance bray harp, and the modern "Celtic" or lever harp. She has produced 5 CDs and several books of early music for the harp.
Ellen conducts workshops and classes in harp performance and arranging at her studio in Glenside, Pennsylvania.  She has served as a board member of the Historical harp Society, and teacher at Early Music Week at Pinewoods in Plymouth MA. She also performs for historical dance ensembles, and Irish festivals. Her duo, the Jameson Sisters with Irish singer and mandolinist Terry Kane has released two recordings, "Neat" and "Burns Night".
Ellen is also a multimedia artist, working in fibers, polymer clay and reverse painting, but that's another story. She won a national award for hand embroidery and clearly is from a different century.