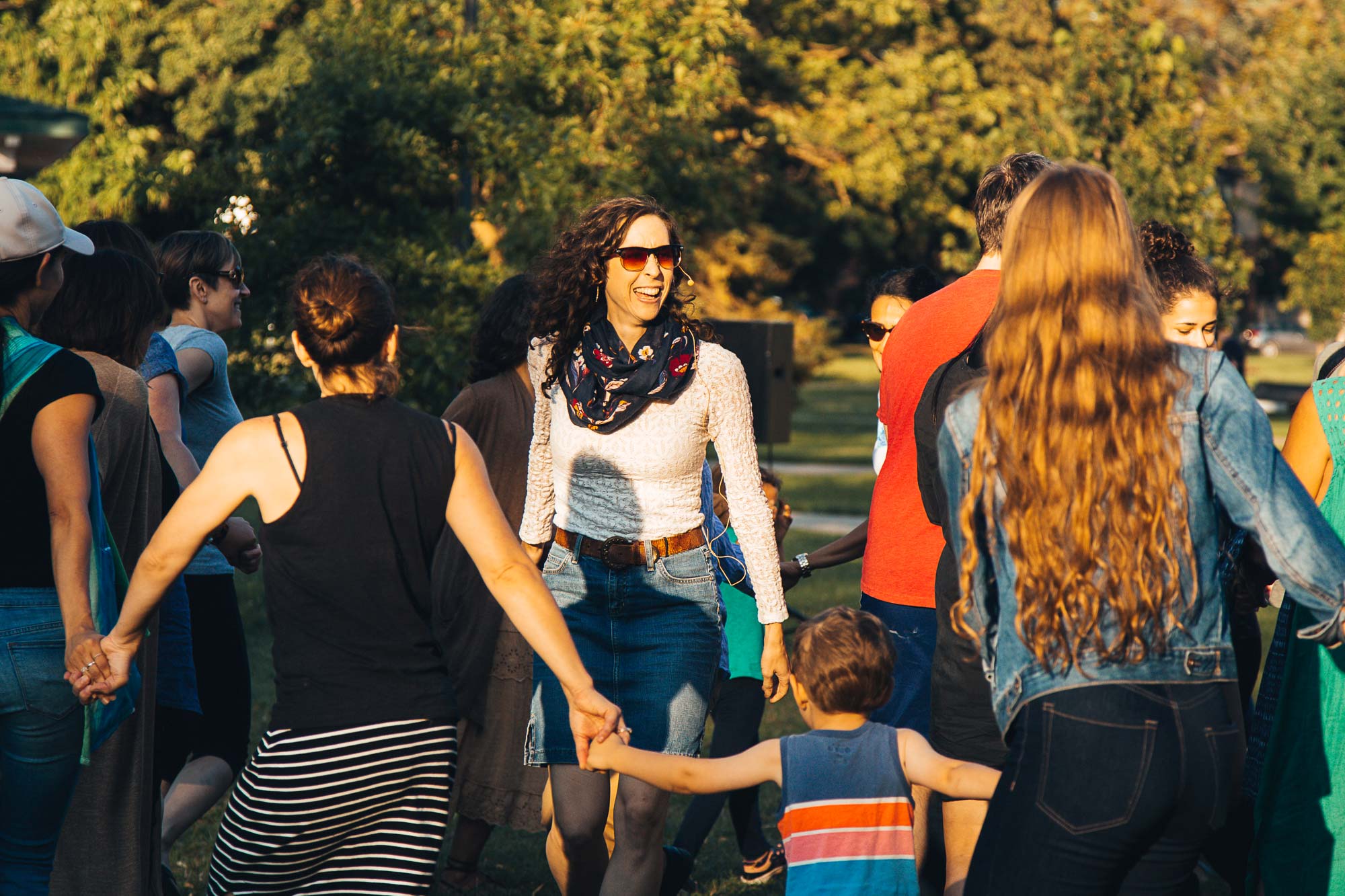 Hannah Naiman began teaching folk dancing in 2006, she has honed her skill with dance calling mentor Kathy Anderson, and participated in workshops through CDSS, CCDS (Christmas Country Dance School), and Dare To Be Square.  Much of her development as a caller and musician has happened right here at Camper's Week, and Hannah is humbled to have the opportunity to take on the role as American Caller this summer.
Her specialty is Appalachian Squares- This includes square dances, and children's singing games, as well as clogging from that region. Hannah is known for her concise and impassioned calling at dances, festivals, community events and private parties across Eastern Ontario, Quebec and the USA.
Hannah is also an early music and dance educator, and acclaimed singer/songwriter, with multiple albums to her name.