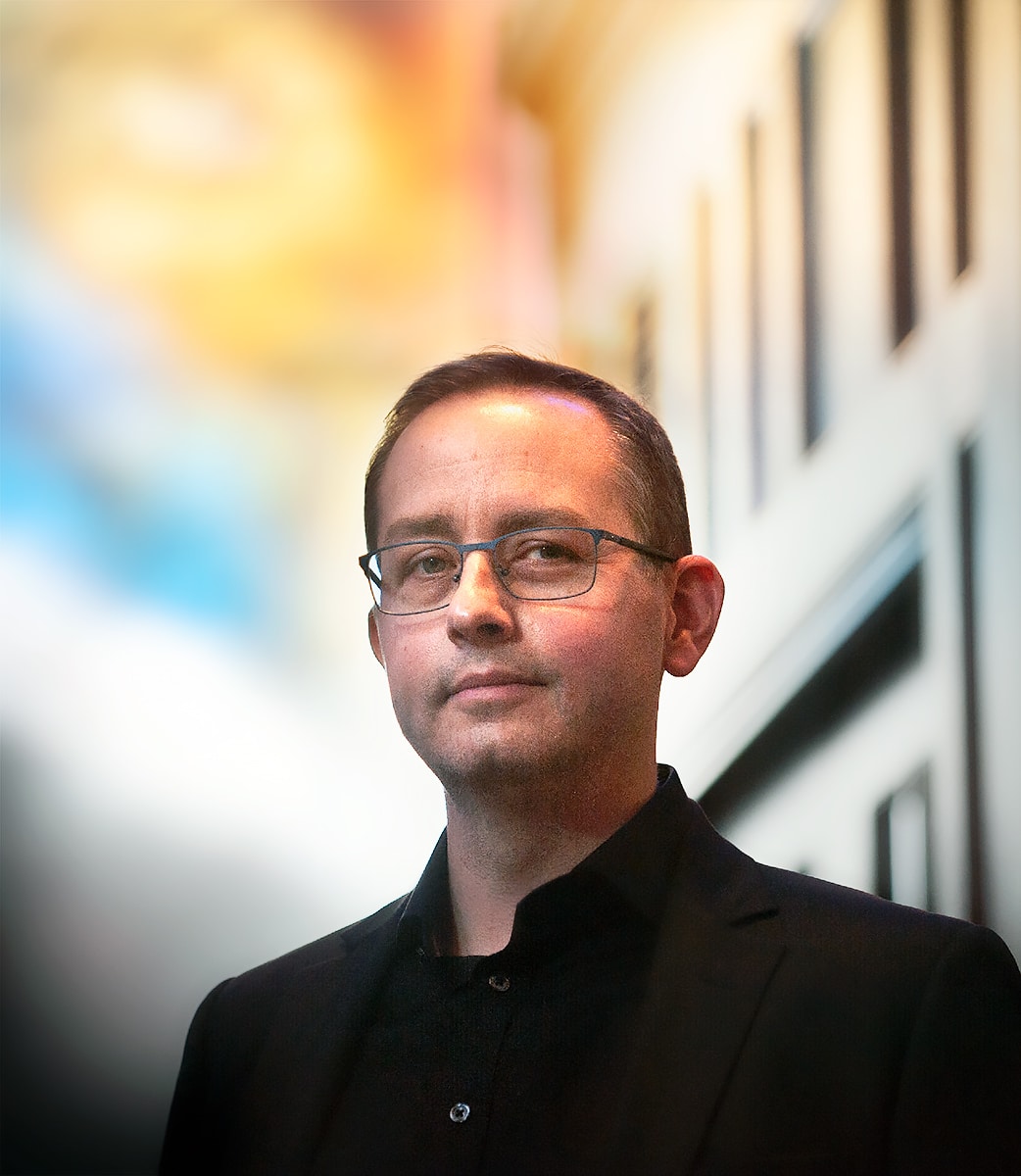 Michael Barrett is a Boston-based conductor, singer, multi-instrumentalist, and teacher. He serves as music director of The Boston Cecilia and Convivium Musicum. Michael is also an Assistant Professor at the Berklee College of Music, where he teaches courses in conducting and European music history, and was recently appointed as Interim Director of the Five College Early Music Program, where he directs the Five College Collegium.
Michael has performed with many professional early music ensembles, including Blue Heron, the Boston Camerata, the Huelgas Ensemble, Vox Luminis, the Handel & Haydn Society, Nederlandse Bachvereniging (Netherlands Bach Society), Seven Times Salt, Schola Cantorum of Boston, and Nota Bene, and can be heard on the harmonia mundi, Blue Heron, Coro, and Toccata Classics record labels.
Michael holds degrees in music (AB, Harvard University), voice (First Phase Diploma, Royal Conservatory in The Hague, The Netherlands), and choral conducting (MM, Indiana University; DMA, Boston University).