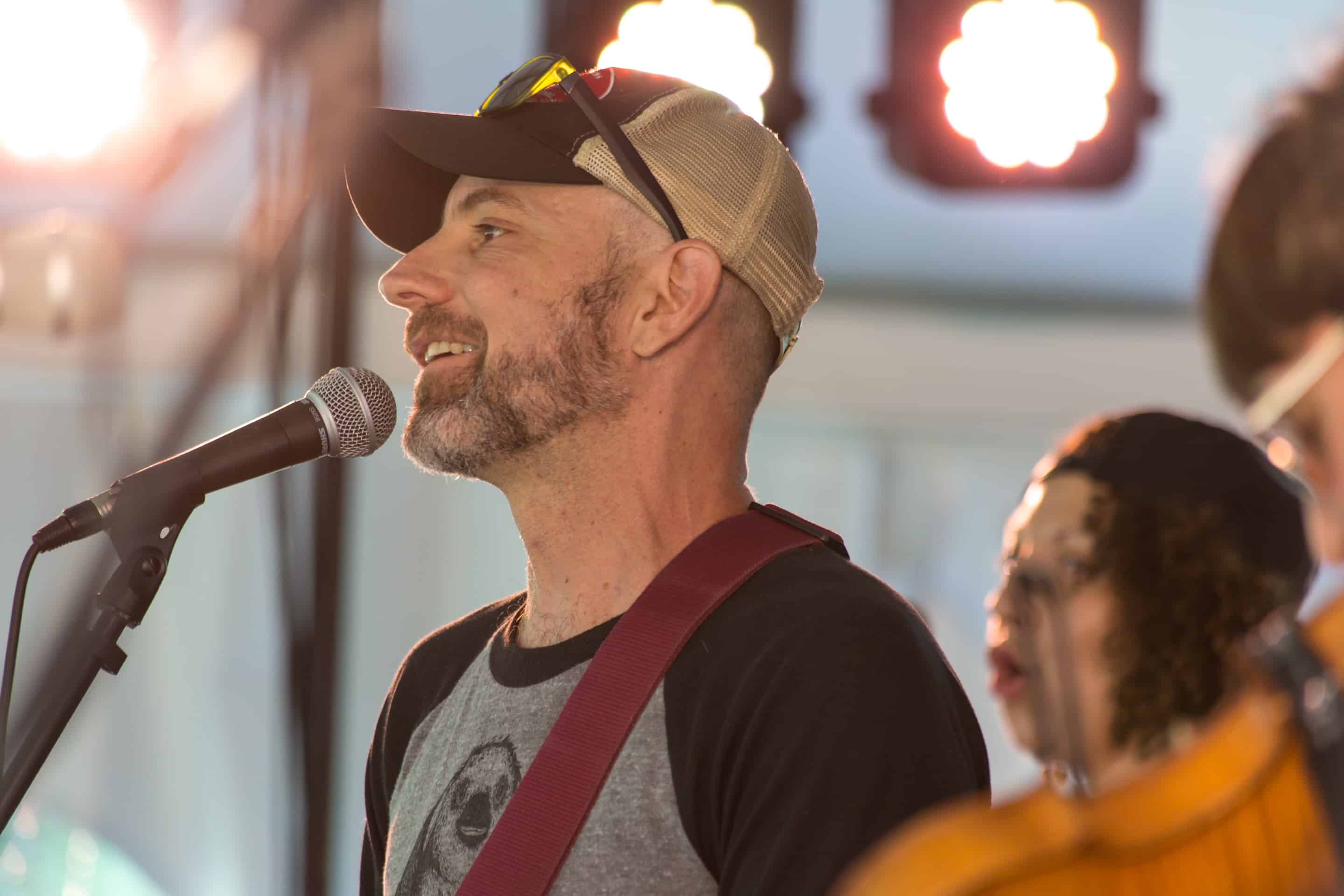 Founder of the world beat band The Gaslight Tinkers, Peter Siegel contributes a radical chord to American Roots music. Influenced by the songwriting of Pete Seeger and Phil Ochs, dixieland, old time fiddle tunes and Afro-Caribbean rhythms, Peter's music defies categorization.
Raised a red diaper baby in New York, Peter has made Vermont his home for the last 20 years. He's shared the stage and been mentored by folks like Pete Seeger, Jay Unger and Molly Mason, Judy Collins, Dar Williams, Utah Phillips, Noel Paul Stookey, and was a bandmate of bluegrass powerhouse Michael Daves in the 90's "New Old Time" band Underbelly which the Berkshire Eagle called "a supergroup of New England talent".
Peter recorded with Pete Seeger on the Grammy award winning album "Tomorrow's Children". His works are published in Sing Out! magazine and the fiddle tune compilation, The Portland Collection. As an educator, Peter has been writing songs and theatrical productions with children for the last 20 years and has been a contributing writer to The George Lucas Foundation site Edutopia on social curriculum and music educational practices. His Symonds School CD Peace Place won a Parents Choice Award in 2012.
When Peter isn't playing or recording, he is a devoted public school music educator in New Hampshire. You can find him leading stringed and vocal workshops all over.