"We started by bringing our children; now, our teens bring us."

–Tom Cole
August 14 – 20, 2023 // Cascade, MD
For Adults & Families
Your community is here
Join our community Facebook group!
Program Description
Cascade of Music & Dance is a wonderful week of connecting with traditions and rituals, while building community with new and old friends. The culture of participation and involvement is contagious! We have a great program for adults, children, families and young adults featuring a mix of English and American dance, morris, rapper, clog, song, music, arts and crafts, nature walks, and more. Adults can attend classes all day while children enjoy age-appropriate dance and music options.
The teaching/calling staff is entertaining and inspiring, the musicians are superb, and the schedule allows you to do as much as you could possibly want. In addition to classes, there are two all-community gatherings (morning and evening) where we share stories, songs and talents. There is time during the day for a nature walk, swimming, canoeing, and hanging out with friends. After dinner, there is a community dance which includes everyone in the fun. The evening dances combine English and contra, with bedtimes for the younger ones at appropriate intervals, and adult dancing into the night. After the dance, there is always a late night activity which gives everyone a chance to shine and play.
On the last day, we have show and tell, a big parade, a pool party and lots of dancing. Come and join in this great week of traditions. We hope you'll make them yours as well.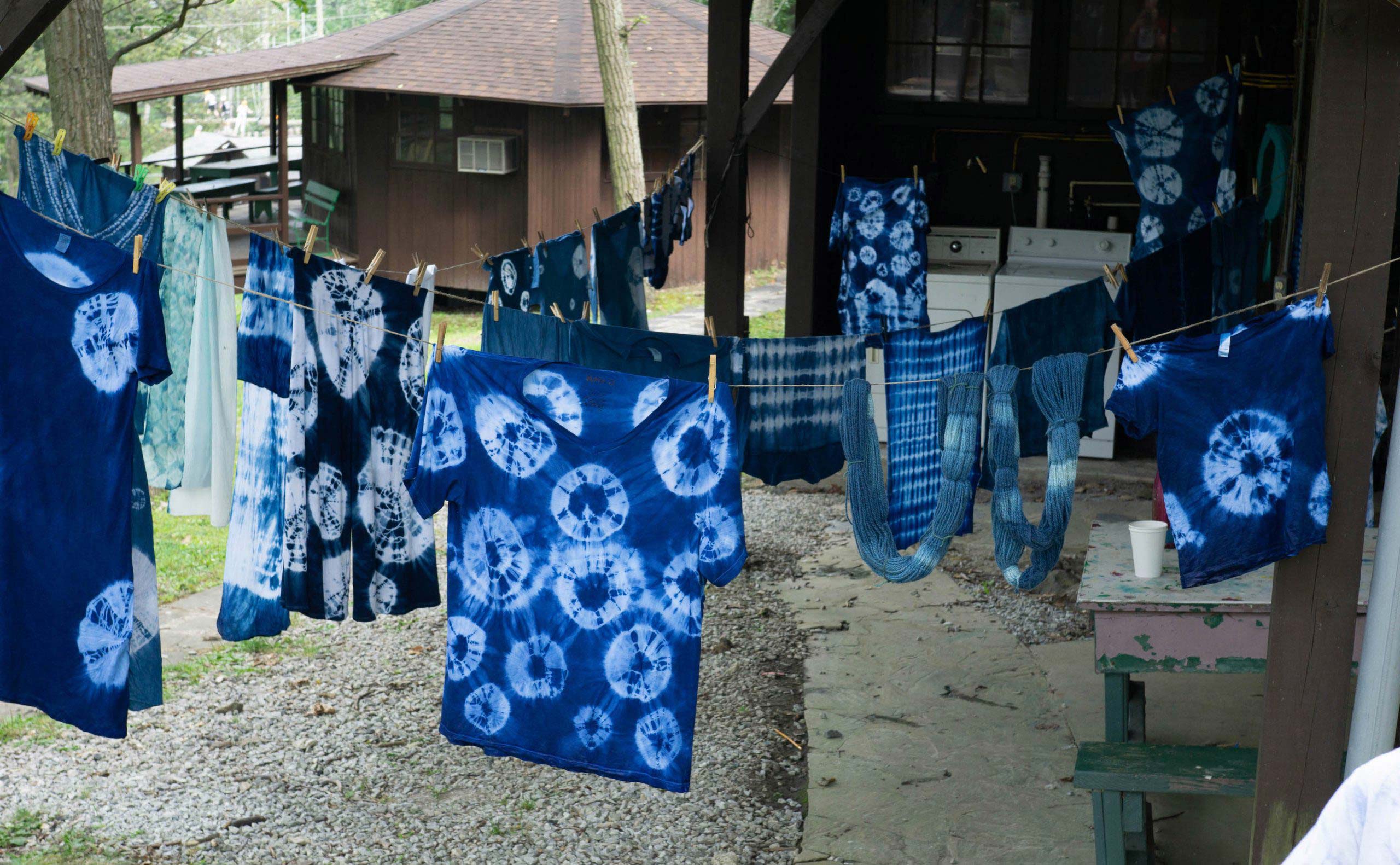 Registration and Fees
Previous Years