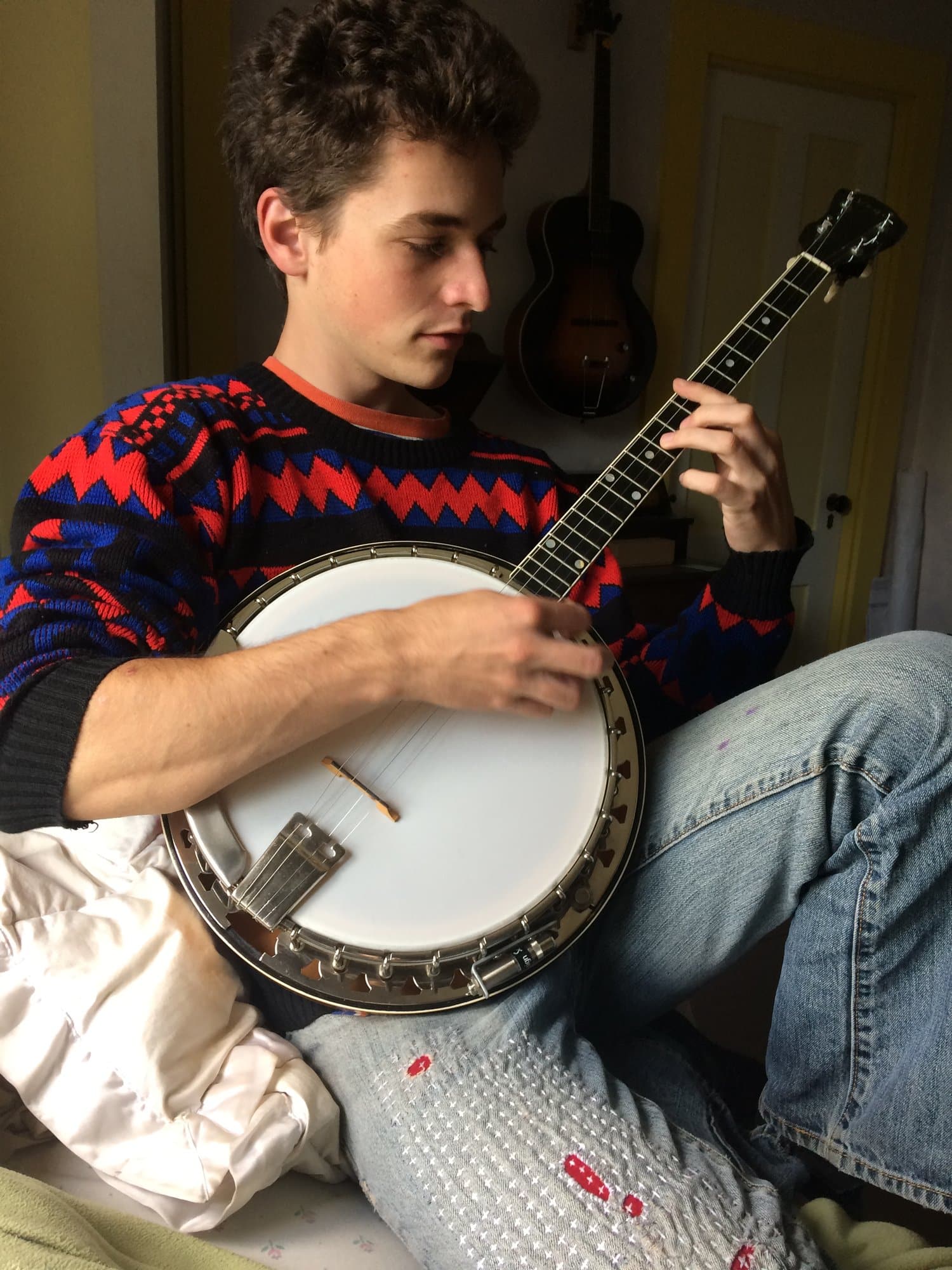 Benjamin Foss is a musician and luthier based near Belfast, Maine. Benjamin grew up in southern New England attending and playing for contra dances and building fiddles and banjos out of everything he could find. He is passionate about continuing the traditions of New England tunes, songs and dances and is always excited to share tunes and knowledge with the people around him. Benjamin plays in several contra dance combinations on fiddle, guitar, tenor banjo, and occasionally other stringed instruments. On rare occasions can be found calling dances.
Benjamin has taught at many music camps and weekends and also teaches private lessons, both in person and online. When he's not playing, he's building and restoring guitars, banjos and mandolins in Brooks.
Some of Benjamin's other pursuits include restoring his 1850s farmhouse, collecting and restoring player pianos and reed organs, stacking firewood, and finding forgotten fiddle tunes and dances to bring back into circulation.