"A week of music and dance and song, of love and beauty―heavenly!"

–Cathy Arps
August 15 – 22, 2021 // Lexington, MI
Variety is the Spice of Camp
CDSS is moving forward with 6 COVID vaccine-required camp sessions for 2021. Each session will adhere to national, state, and local public health ordinances in effect at the time of the session. CDSS will continually monitor public health guidelines and keep registered campers informed of program adjustments as they are necessary.
Click here to read more about our decision process.
The program details listed here are subject to change. We are working with staff and program directors to bring you as much of this program as possible. We will continue to update these pages as changes become clear.
There will be a lottery on June 14 for any programs that are oversubscribed. After that date, registrations are processed in order of receipt.
Join our community Facebook group!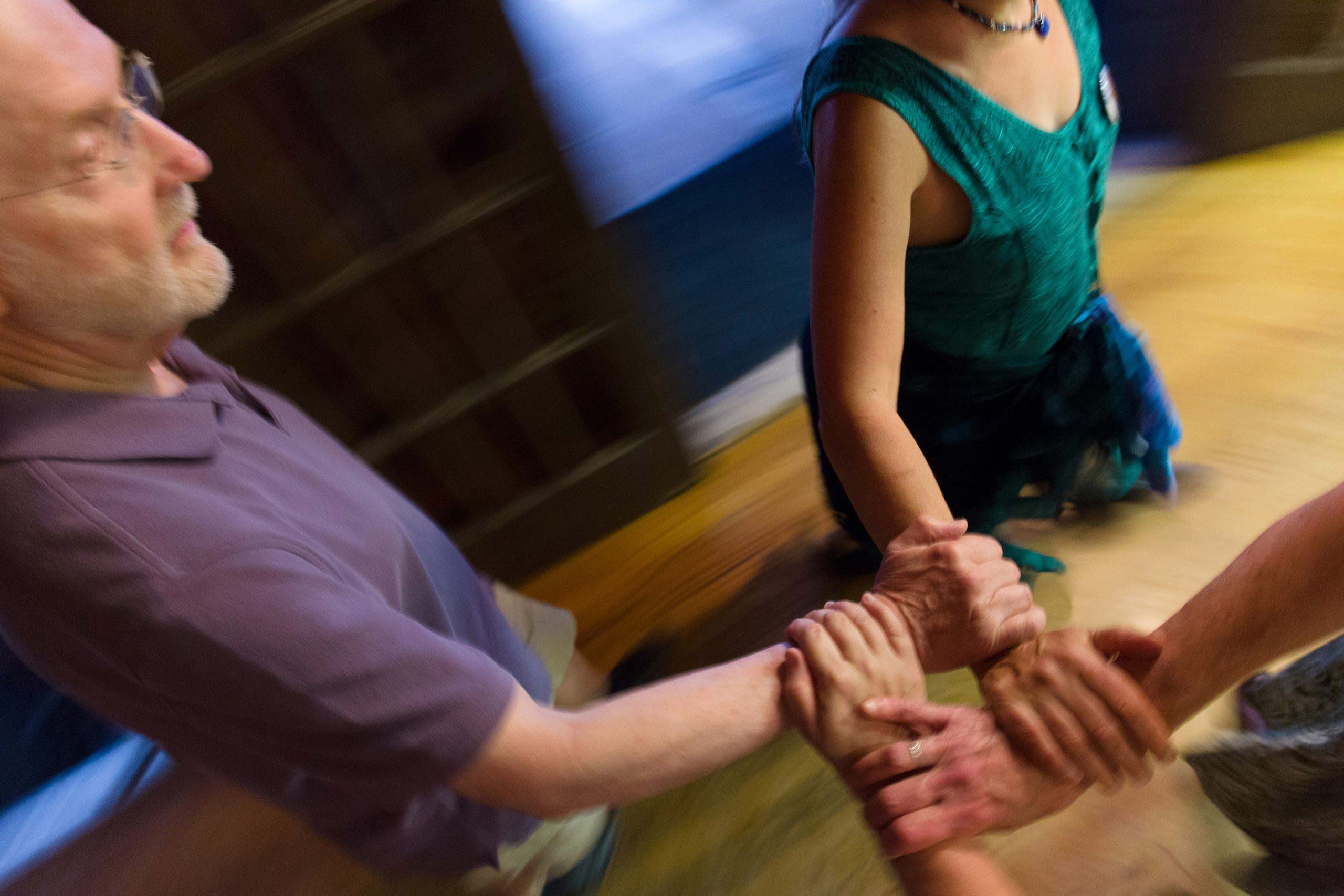 Program Description
Started in 2016, Dance Music & Spice at Camp Cavell is CDSS's newest concept for summer dance camp programs. It includes the traditional folk music, dance, and song activities familiar to CDSS members and its camp participants, but encompasses a broader range of folk traditions and related activities. The intention is to serve a broader constituency in the folk community with the emphasis still being on the values that we, as dancers, musicians, and singers, hold so dear.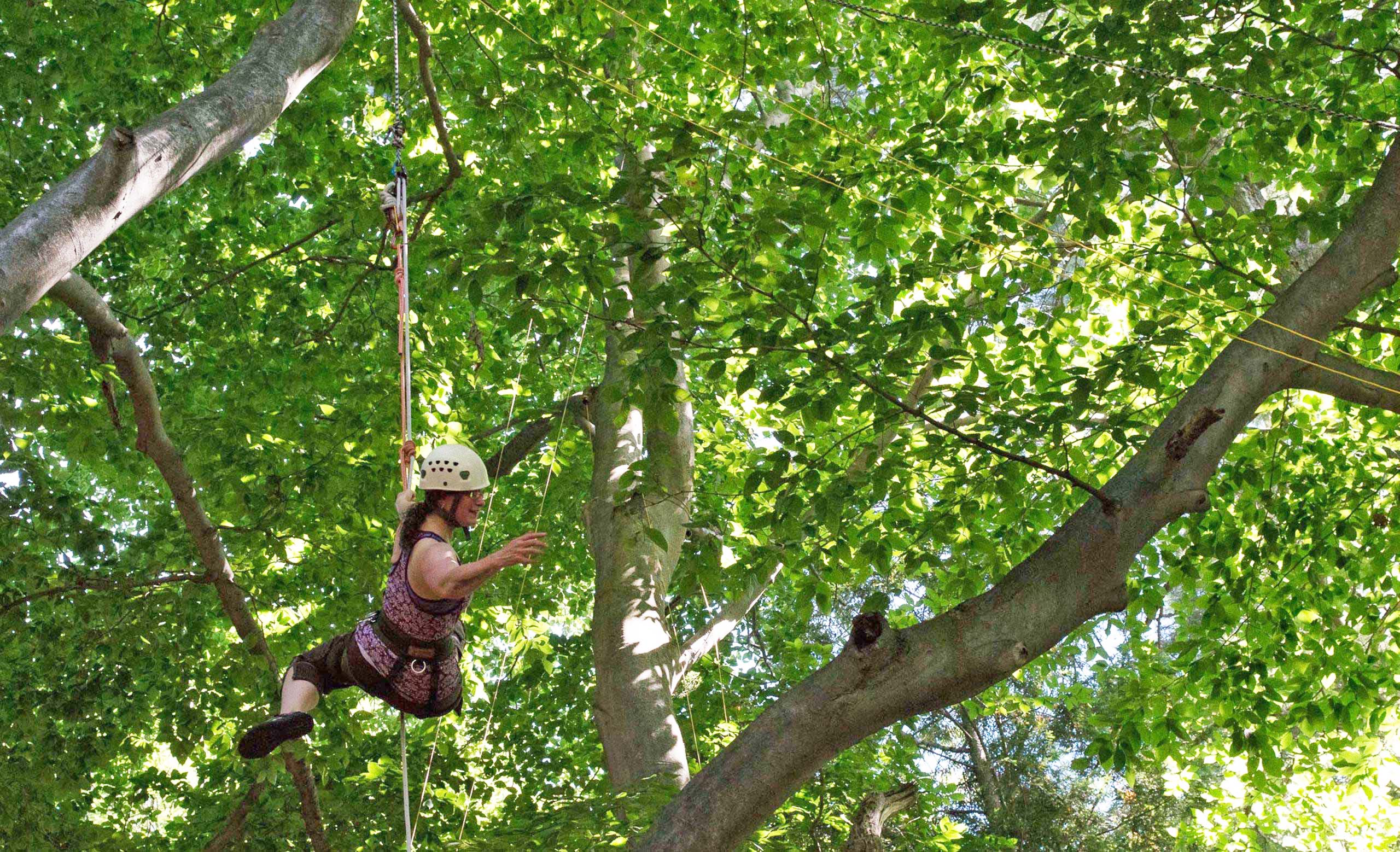 Spice is Nice because…
Some who come to camp bring a friend, partner, or spouse who doesn't dance, sing, or play music as much as they do. Spice programming offers a parallel track of activities that allows everyone to be firmly engaged in the camp community. Some are not able or do not want to dance all day and into the night, but would like to engage in other activities and learning experiences for part of the day, while remaining involved in traditional dance, music, and song activities.
Join us at Camp Cavell, on the shores of Lake Huron, for a week of dancing, music, singing, art, outdoor activities, and more, led by world-class instructors! Hone your skills, learn new ones, or just revel in the opportunity to do things you love with like-minded people.
From quiet sunrise to late-night campfires, expect to be delighted. Come prepared to expand your horizons and to be amazed by the creativity and talent of staff and campers alike. We welcome newcomers, experts and everyone in between. Join us for an unforgettable week of friendship and joy at CDSS' newest week.
Extraordinary Staff, Fabulous Program
Our staff leads the way in expanding horizons… They dance! They call! They teach! They play! They sing! They have hidden talents! And they're fun to hang out with, too!
Joanna Reiner Wilkinson, Jacqui Grennan, and Gaye will delight you with a lovely mix of contras, squares, English dances, and waltzing. A glorious combination of Aaron Marcus, Aldo Lavaggi, Kelsey Wells, Susie Lorand, and Josh Burdick will conjure glorious melodies, rich harmonies and lively improvisations to send us into dance ecstasy. In addition to dancing to them, you'll have opportunities during the day to join our staff in making music, with singing classes and a daily old-time jam. We will also be able to learn beginning longsword with Joanna.  Rachel will lead singing and Jacqui will engage us all in our fabulous daily gathering.
We know that dance role terminology has evolved many times over past decades and this process is natural! At camp this week, we plan to use both Larks & Robins and Ladies & Gents — based on feedback from Cavell 2019, we will continue to integrate more non-gendered calling. We are using this particular terminology because it is more inclusive of the gender spectrum and empowers dancers to explore their role preferences. We welcome questions, constructive feedback and open-minded dialogue, because having safe spaces to ask questions is important!
The "spice" component of our camp is an exciting and novel addition to the programming. If you'd like to take a break from dance and music for a bit, or even spend your entire day doing other things, we have plenty of offerings, indoors and out. This year's outdoor activities feature two class periods in the morning with staff from Camp Cavell (kayaking, tree climbing, etc.), as well as Moth-style storytelling with Renee, and Art Projects of the Day with Diane!
As if that's not enough, every day will feature an assortment of camper-led sessions. We don't know what these will be yet, because you haven't told us. What would you like to add to the mix?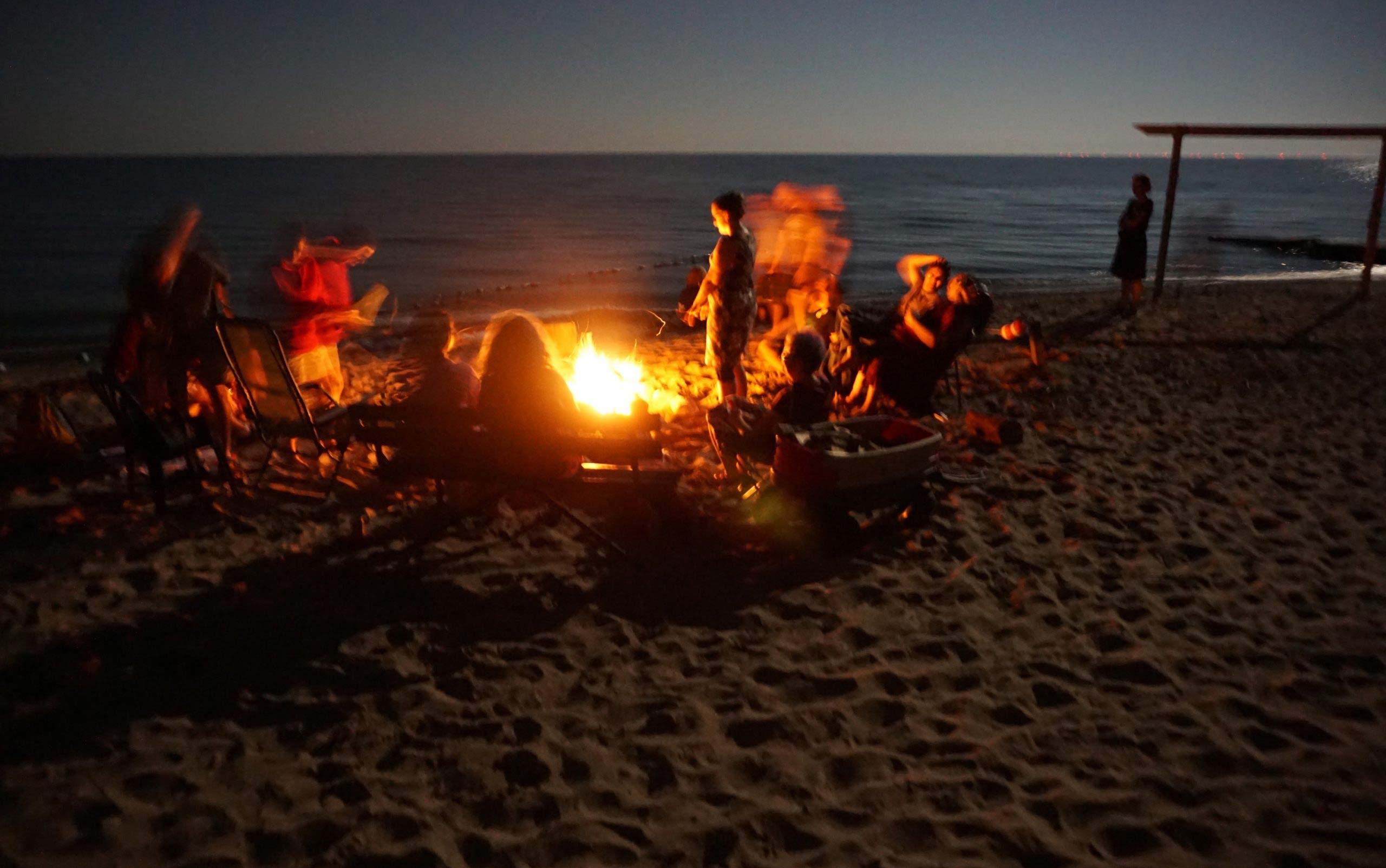 Gorgeous Setting
The sunrises and moonrises over Lake Huron have to be seen to be believed – and you can see them from the dance hall. The beauty of this camp is absolutely breathtaking. Camp community is focused on the here and now – The rustic camp surroundings emphasize the opportunity to take a break from daily habits, intrusions and responsibilities, replacing those with direct person to person exchanges in real time. Cell phones and email are at least hidden if not abandoned, and energy is, instead, focused on being part of, and supporting, this community.
Come Join Us!
The staff is just the foundation of this camp; you're the ones who make it happen! The only prerequisite is a willingness to join in the fun in whatever way is most authentic for you. Camp is both a great place to renew friendships and to learn new skills. New folks are encouraged to jump right in— this inclusive community is excited to embrace you. The bottom line: catch up on your sleep before you come to camp and bring your most open mind! See you on the shores of Lake Huron…
~ Gaye Fifer, Program Director
Schedule
Updates to this page coming soon!
7:30-8:15
Breakfast
8:45-9:45
Period 1
Morning Melange Contras – Jacqui Grennan
Longsword: Bampton Weavers – Joanna Reiner Wilkinson
Moth Style Storytelling – Renée Brachfeld
Outdoor activities – Cavell staff
10:00-11:00
Period 2
Advanced ECD: Stepping Stones – Joanna Reiner Wilkinson
Art – Diane Sutliff
Outdoor activities – Cavell staff
11:15-11:45
Gathering
11:45-12:30
Swimming and Bookstore staffed
12:30-1:15
Lunch
2:00-3:00
Period 3
ECD for All: The Contemporary Landscape – Joanna Reiner Wilkinson
Singing – Rachel Fifer & Jared Kirkpatrick
3:00-5:00
Swimming
3:15-4:15
Period 4
Contras with Spice – Jacqui Grennan
Old Time Jam – Kelsey Wells
4:30-5:00
Hydration
5:00-6:00
Period 5
Waltz – Gaye Fifer
Camper-led classes and activities
6:30-7:15
Dinner
8:00-10:30
Evening Dance, Music & Spice Party
10:45
After-program Activities
Class Descriptions
Updates to this page coming soon!
8:45-9:45
Morning Melange Contras – Jacqui Grennan
Music by a, b: Jump start your day with a mix of smooth, satisfying and stimulating contras. A dash of unusual choreography, a heaping spoonful of flow, and a whole bunch of sweet and spicy music are the makings of great morning. Music by Uncle Farmer, calling by me, and dancing by all of you!
Longsword: Bampton Weavers – Joanna Reiner Wilkinson
Music by a. Longsword is a graceful and energetic dance form for groups of linked dancers. This class, suitable for all levels, will feature Bampton Weavers, a dance from the NW corner of England, dates back to the 18th century. The dance is done in sets of 5 to a sprightly slip jig, using a smooth walking step. Please wear sturdy-soled shoes and either pants or shorts for this class.
Moth Style Storytelling – Renée Brachfeld
A fun, thought provoking, and community building exploration of personal storytelling. We will follow the Moth style of personal stories told live without notes. Through games, exercises, and guided practice, there will be ample opportunity for everyone to identify and share their own stories. Renee creates a fun and safe environment where stories arise naturally. No previous storytelling experience necessary, although those with experience or a story they already want to tell will also have a great time. Join us for a great experience of listening and sharing. This class has been offered to rave reviews at other camps – come feel the magic for yourself!
Outdoor activities – Cavell staff
Camp Cavell staff will lead a variety of outdoor activities from which you can choose on a daily basis. Past options have included kayaking, technical tree climbing and nature walks.
10:00-11:00
ECD Advanced: Stepping Stones – Joanna Reiner Wilkinson
Music by Aaron Marcus, Jonathan Werk. This class will explore what it means to be an advanced dancer, focusing on skills and techniques including and beyond mastering complex choreographies. Selected topics: flow, end effects, changing roles, phrasing, recovery, and helping dancers in helpful ways. Knowledge of ECD figures and basic repertoire is expected.
Art – Diane Sutliff
The Arty Part of Spice: Botanical Monoprinting — Monoprinting is a process which begins when a surface is inked and marks or impressions are made into the ink. A piece of paper is pressed onto that surface and the transfer of ink creates a single print. The first print pulled from that surface is clear and distinct. It is also possible to pull a second, more subtle transfer which is sometimes referred to a as a "ghost print". A single print takes only minutes, and layering the transfers one over another allows for lots of interplay between color, shape and texture. We will be gathering plants (leaves, grasses, foliage, seeds) all around Camp Cavell to use in our printmaking. Using both first prints and ghost prints, we can capture the shapes and botanical details of individual plants. Our specific ecosystem will make these prints unique as to season and place, and our color choices can capture the time of day and weather. During the week, campers have the opportunity to spend unlimited time in the printshop. There will be multiple print stations and a wide variety of inks, including metallics. Wear clothes that don't matter!
Outdoor activities – Cavell staff
Camp Cavell staff will lead a variety of outdoor activities from which you can choose on a daily basis. Past options have included kayaking, technical tree climbing and nature walks.
11:15-11:45
Gathering – Jacqui Grennan
Join us for an all-camp gathering in the middle of the day to connect, sing, laugh and enjoy the many talents of our staff and campers. Don't miss it!
2:00-3:00
ECD for all: The Contemporary Landscape – Joanna Reiner Wilkinson
Music by Aaron Marcus, b. Some say the heyday of English country dancing is today. This hour, open to all, will examine different themes in modern ECD: our attraction to waltzes and other triple-time dances, borrowing of figures and music from other dance styles, reconstructions of older dances, and some of the latest compositions.
Singing – Rachel Fifer & Jared Kirkpatrick
We will explore a variety of themes in traditional music throughout the week. Look forward to learning about harmonies in folk music, the intersection of song and dance in Scandinavian music, polyphonic songs from the South of France, Georgia, and the Balkans, and more! Each class will begin with singing warm-ups specifically designed for folk music. I teach mostly by ear, however, in some cases, sheet music will be provided. Words and phonetic translations for songs in other languages will be provided.
3:15-4:15
Contras with Spice – Jacqui Grennan
Music by a, b. Hands four, hands eight, 5 couples, 9 people – no matter what shape these dances come in, you can count on there being tasty music, interesting flavors and figures, and lots of satisfying connection with your partners, neighbors, and all your buddies.
Old-Time Jam – Kelsey Wells
An all instruments-welcome Old Time Jam. Join us in playing Old Time tunes, where Old Time is open to our collective interpretation.
5:00-6:00
Waltz – Gaye Fifer
Music by a, Jonathan Werk. We will focus on beyond-the-basic waltz steps, with an emphasis on the nuances of clear leading and aware following. The goal is to build confidence and competence while having fun! Gaye believes that waltzing is not only about fancy moves and twirls, but first and foremost, about connecting with the music and with your partner. No partner necessary.
Camper-led Activities
We will meet the first day to coordinate what campers have to offer, when, and where it will happen. This is a great opportunity to share interests, skills and passions with other campers!
Registration and Fees
Staff