July 30-August 6 // Plymouth, MA
Take your playing to the next level!
During English Dance Week at Pinewoods
English country dance music is some of the best music around. Playing ECD music for dancers in an ensemble is even better. Join us at English Week for a special course devoted to ensemble playing for English dance musicians led by Karen Axelrod.
Program Description
Ensemble playing is all about teamwork. This course focuses on
Playing in an ensemble
Being a great bandmate (yes, part of that involves always traveling with chocolate to share)
Learning to not play (and to play less), which is not as easy as it seems
Supporting the dancers and the callers
Course Details and Participation Requirements
The class will meet for two hour-long class periods each day. The morning class will be led by Karen, with opportunities for some small ensemble work. The afternoon class will feature guest musicians and callers from the English Week staff.
To get the most out of this course, you must be
Proficient at playing your instrument
Able to read music
Willing to dance an English country dance or two
Open to challenging yourself and taking risks in a supportive environment.
Musicians who are not already members of an ECD band are welcome to apply. Although this course focuses on specifics of playing for ECD, it is open to classical musicians and those who play for contra dance, International folk dance, Scottish, etc.
Course Leader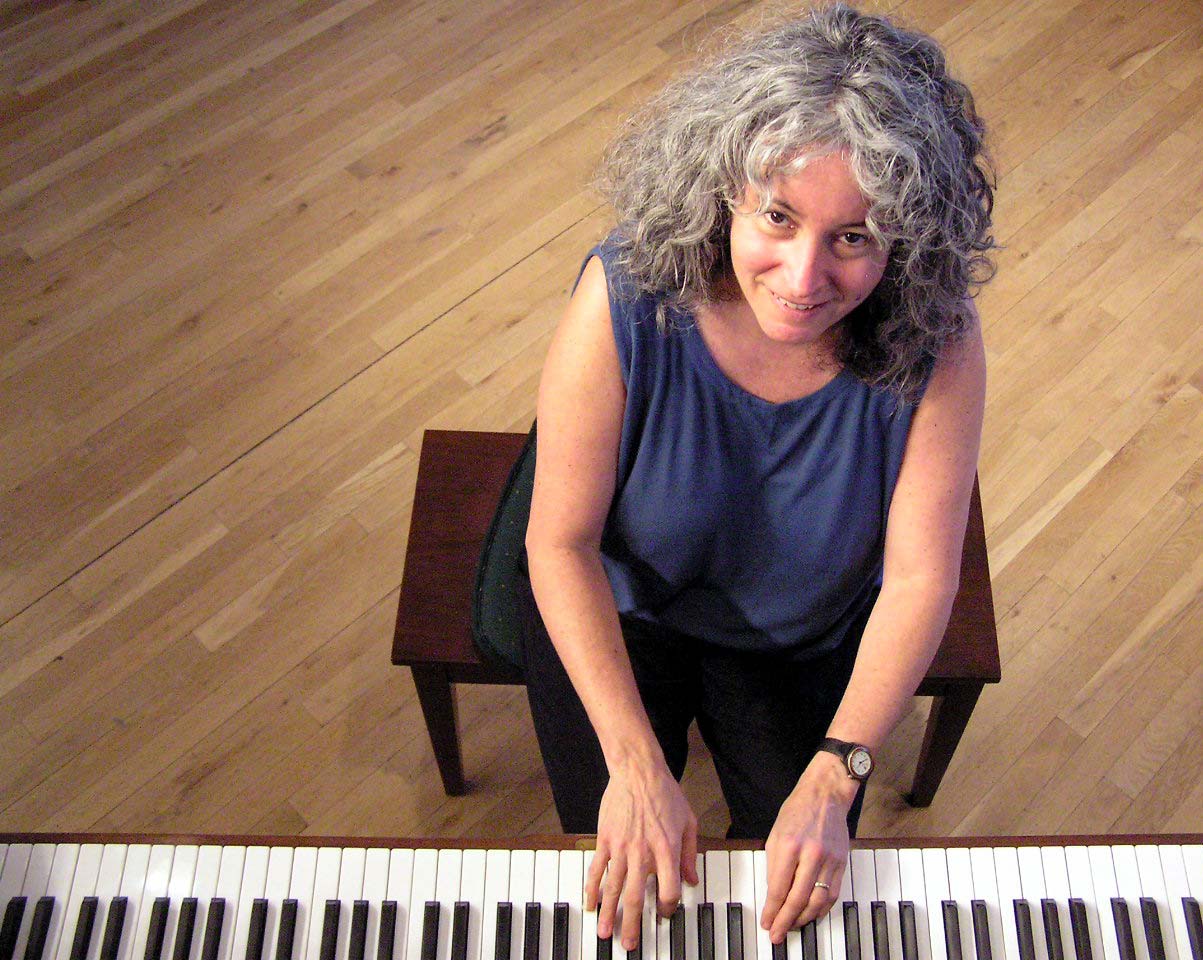 Karen Axelrod is highly regarded for her creative piano playing at English, American and Scottish dance events around the country. Karen, who has been playing piano for ECD for almost 40 years, loves the ensemble aspect of playing for dancing, as well as the close connection between what the musicians do and what the dancers do. Karen's playing background coupled with her experience in performing and teaching theatre improv provides a great framework for delving into the magic of playing in an ensemble. When not playing music, Karen spends her time coming in last in marathons.
Registration and Fees
The fee for the course is $950.
Participation is limited to 12.
If the course is oversubscribed on March 15, preference will be given to the more experienced musicians and, to a lesser extent, the balance of instruments. There is also some preference given to applicants supported by their local community. Strong indicators of that support are our Group Priority and Matching Scholarship processes, where a CDSS Affiliate vouches for a participant and may offer some scholarship, asking CDSS to match that amount. This is a statement by people who know the individual, that the person is deserving of assistance and would benefit the local community by attending the course.
To learn more about available scholarships, visit our scholarships page.
To register, please log into the CDSS Commons, or visit our registration page for more information.